Free-speech policy serves as national model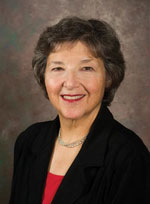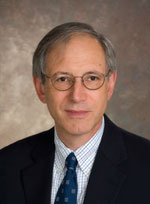 ON THE GREEN | True or false? Professors at a public university such as UD can safely criticize the school's administration or speak out about controversial issues because their right to free expression is guaranteed by the First Amendment to the U.S. Constitution.
False.
True or false? Public university faculty members know the correct answer to the first question.
Also false.
"I've spoken at public universities around the country about this issue, and when I talk about court rulings that the First Amendment doesn't necessarily protect them, it's been mind-boggling to many faculty," says Joan DelFattore, professor of English and legal studies at UD. An authority on free speech issues, her newest book is Knowledge in the Making: Academic Freedom and Free Speech in America's Schools and Universities. Since 2008, she also has been president of the University's faculty union, a chapter of the American Association of University Professors.
The most recent contract between UD and the union includes a clear statement protecting academic freedom, which the national union is holding up as a possible model for other institutions.
The policy was written in a collaborative process involving DelFattore and Lawrence White, vice president and general counsel at UD. White also has researched the issue, and in 2010 he published "Fifty Years of Academic Freedom Jurisprudence" in the Journal of College and University Law.
For public university faculty members nationwide, the wakeup call was a 2006 U.S. Supreme Court ruling called Garcetti v. Ceballos, in which the court ruled that public employees—even though they work for the government—are not protected by the First Amendment when they are speaking or writing in the course of their work. Although the court left open some questions about how the ruling related to university faculty, many lower courts have since assumed that it does apply to faculty members.
As a result of Garcetti and the uncertainty that followed it, DelFattore and White started talking. They decided that UD should do what private universities have always done—protect free speech through an institutional policy on academic freedom.
"The Supreme Court suggested that public universities might want to write their own rules, and we decided to take them up on it," DelFattore says. "It's much better to have a clear internal policy anyway and not be at the mercy of what a court might decide."
Drafting the policy was an "amicable" process, both she and White say, because both sides saw academic freedom as essential to higher education. The policy was implemented as part of the AAUP collective bargaining agreement at UD that went into effect in July 2010, making academic freedom part of a binding legal contract.
"Our policy was one of the first university responses to Garcetti, and probably the only one where there was research-based scholarship on both sides," says DelFattore, who was asked to write about UD's actions in the national union's online journal, Academe Online. "That's why the AAUP was very interested in what the University of Delaware did."
Article by Ann Manser, 'AS73