Painter exhibits at New York Expo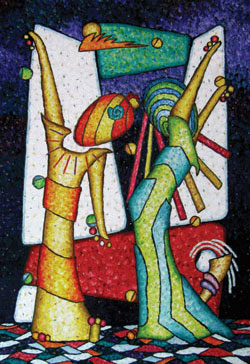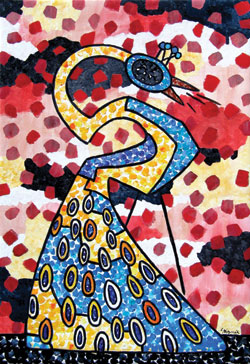 ALUMNI | Sridhar Ramasami, AG'90M, an engineer-turned-artist and a U.S. citizen with Indian roots who now lives in China, exhibited his "One World" paintings at the New York Art Expo in March.
Ramasami says that, because he has lived in several countries over the years, his paintings depict a merging of different cultures. When he became bored with his job as a computer programmer, he decided to change his life and took a 10-month, 5,000-mile hike of the Eastern Continental Trail, from Canada to Key West, Fla.
He says the insights he gained from the experience led him to move to China and focus on his painting. He works in acrylics and oils on canvas in a colorful, contemporary style.
The theme of Ramasami's show in New York was "One World," with a philosophy of global brotherhood.
"Color is life, so my paintings are colorful," he says. His paintings have been exhibited in India, Germany, Mexico, China and Japan in addition to the United States.