Federal appointees fill a variety of leadership posts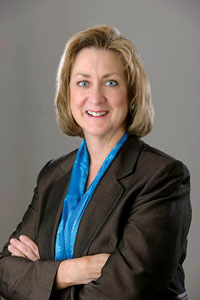 ALUMNI | Three alumni—Jane C.W. Vincent (right), James L. Taylor and Dennis J. Toner—recently began serving in new positions in the federal government.
Vincent, AS '77, '95M, took office in December as the administrator for the federal Department of Housing and Urban Development (HUD) mid-Atlantic region, encompassing Pennsylvania, Virginia, West Virginia, Maryland, Delaware and the District of Columbia
She is responsible for overseeing the delivery of HUD programs and services to communities, as well as evaluating their efficiency and effectiveness. She also serves as HUD's liaison to state and local officials, congressional delegations and customers in the region.
Before joining HUD, Vincent was senior vice president for development for the Delaware Community Foundation, a public charitable institution, while also serving as president of the Vincent Group, a firm that specializes in providing affordable housing market research and support to nonprofits and housing authorities. At UD, she earned her undergraduate degree in Spanish and psychology and a master's degree in public administration.
Taylor, AS '81M, who also earned his master's degree in public administration, recently became chief financial officer for the U.S. Department of Labor. He was nominated by President Obama for the post and confirmed in June.
Taylor has almost 30 years of experience in federal financial management, including serving most recently as deputy inspector general for the Department of Homeland Security and, from 1999-2005, as deputy chief financial officer for the Department of Commerce.
Toner, AS '74, was named a governor of the U.S. Postal Service in September, for a term that extends to December 2012. The service's Board of Governors consists of nine appointed members, the postmaster general and deputy postmaster general.
Toner previously spent 34 years directing policy, public and political affairs on the staff of then-Sen. Joseph R. Biden Jr., AS '65.