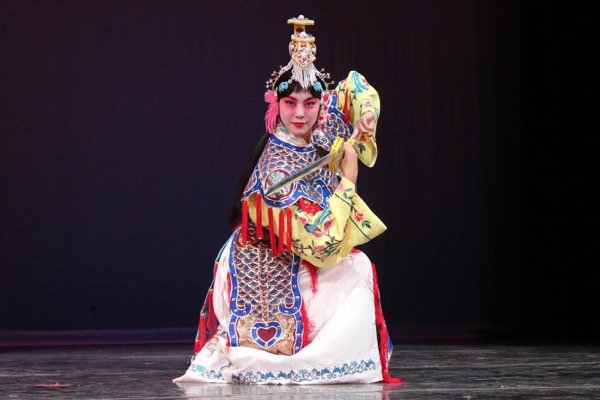 Learn Chinese
Confucius Institute opens registration for fall Chinese classes
9:49 a.m., Sept. 3, 2015--This semester, the Confucius Institute at the University of Delaware will offer on-campus opportunities for members of the UD community to immerse themselves in Chinese language and culture.
For UD alumni, faculty, staff and their spouses, the institute will run non-credit Chinese courses at three levels throughout the fall.  
Fulbright awards
Three University of Delaware students and an alumna have received word this spring that they will travel abroad as part of the newest class of Fulbright Student Program award winners.
Peace Corps plans
Two University of Delaware students, John McCarron and Bridgette Spritz, have been selected as Peace Corps volunteers and will serve in Ghana and Rwanda.
Chinese Level 1 will take place on Tuesdays at 5:15 p.m. from Sept. 8 to Dec. 1 in 235 Purnell Hall.
Chinese Level 2 will be held on Wednesdays at 5:15 p.m. from Sept. 9 to Dec. 2 in 235 Purnell Hall.
Chinese Level 3 will meet on Tuesdays at 5:15 p.m. from Sept. 8 to Dec. 1 in 236 Purnell Hall.
Registration takes place on a first-come, first-served basis, and is limited to 20 people per course. Register now to reserve a seat. 
The Confucius Institute will also offer a series of programs open to the general UD community throughout the fall semester. These programs include the Chinese Corner and Movie Club, designed to help non-native speakers learn and practice their language skills.
Additionally, the institute will host an Introduction to Peking Opera class at 5:15 p.m. on Thursdays from Sept. 10 to Dec. 3 in 122 Memorial Hall.
For more information on this semester's Confucius Institute Chinese classes or programs, visit the website or contact confucius@udel.edu.
About the Confucius Institute
The Confucius Institute at the University of Delaware, a partner with Hanban/Confucius Institute Headquarters and Xiamen University, strives to promote Chinese language and culture throughout the University community and general public.
In order to facilitate cross-cultural understanding, promote international educational opportunities, and improve academic collaboration in the Delmarva region, the Confucius Institute initiates and organizes a wide array of language and cultural activities, sponsors academic and scholarly exchange programs, and provides information and consultative services in China's education, culture and business.