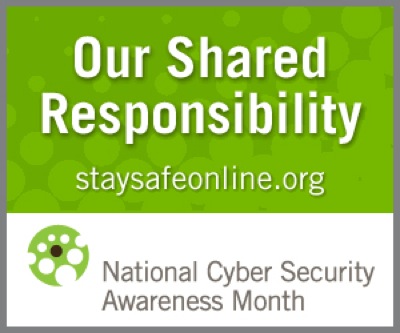 Password security
Strong passwords, strong security
1:23 p.m., Oct. 27, 2015--The last week of National Cyber Security Awareness Month 2015 is a perfect time to remind the University of Delaware community of the importance of selecting strong passwords. 
Over the past two weeks, UD Information Technologies (IT) has received several reports of phishing emails that appeared to come from udel.edu email addresses. If an email account's password is weak enough that it can be easily cracked, that account could then be used by a hacker.
June 6: UDid It! Picnic
All UD faculty and staff members are invited to attend the annual UDid It! employee appreciation picnic, set from 11 a.m.-1:30 p.m., Monday, June 6, on The Green.
2FA protects you
If you are using two-factor authentication (2FA), even if a hacker has your password, your information is probably safe.
The combination of a strong password and, when available, two-factor authentication (2FA) is essential to the security of your email accounts, credit card information, bank accounts, retirement accounts and other personal information. 
IT suggests some common sense guidelines for UD passwords.
• Passwords must contain at least eight characters. Passwords longer than 16 characters are safer.
• Use a mixture of uppercase letters, lowercase letters, numerals and punctuation marks.
• Do not use a single word or name as the basis of your password.
• Create a passphrase you can remember by using a phrase, sentence, line of poetry or song lyric as the basis.
• Don't re-use passwords. And never use your UDelNet password at another site.
There are also password-checking tools that can give an estimate of a password's strength:
• The makers of RoboForm put up an educational site: How secure is my password? The site gives immediate feedback as you type a proposed password, giving you an informal estimate of how long it would take a hacker to crack your password — a fraction of a second? 30 septillion years?
• UD IT's password checker gives more specific feedback, indicating why a proposed password is strong or weak and whether or not it meets UD's minimum password standards.
For more information about creating a strong password, review 
• the Secure UD News post What makes a good UDelNet password? 
• this Oct. 22 Washington Post article 
• and IT's Use secure passwords Web page.
To further strengthen the security of your UD accounts, sign up for two-factor authentication (2FA) today. Once you do, enter the UD NCSAM 2015 security contest for a chance to win one of three $100 Barnes and Noble gift cards. 
If you have any questions about UDelNet passwords and 2FA, contact the IT Support Center.