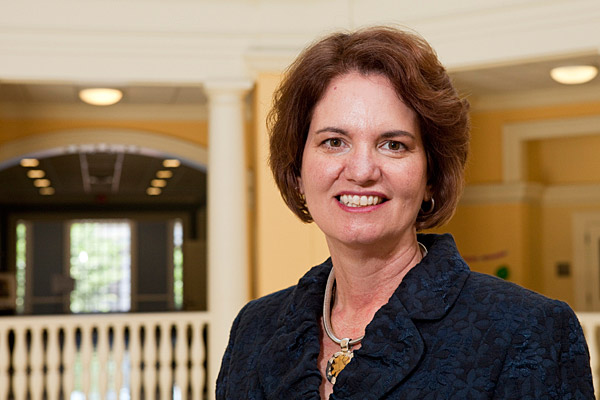 New fellow
National Academy of Public Administration elects UD's Maria Aristigueta
9:44 a.m., Oct. 16, 2015--Maria Aristigueta, the Charles P. Messick Professor of Public Administration and associate director of the School of Public Policy and Administration (SPPA) at the University of Delaware, has been named a fellow-elect of the National Academy of Public Administration (NAPA).
She will be formally inducted on Dec. 3 at the academy's fall meeting in Virginia.
National Medal of Science
President Barack Obama recently presented the National Medal of Science to University of Delaware alumnus Rakesh Jain.
Warren Award
Rosalind Johnson, assistant dean for student success in the NUCLEUS Program in UD's College of Arts and Sciences, was presented the John Warren Excellence in Leadership and Service Award during a May 26 ceremony.
NAPA is an independent, nonprofit and nonpartisan organization established in 1967 to assist government leaders in building more effective, efficient, accountable and transparent organizations. 
Chartered by Congress to provide nonpartisan expert advice, NAPA's 800-plus fellows include former cabinet officers, members of Congress, governors, mayors and state legislators, as well as prominent scholars, business executives and public administrators. 
The organization helps government address its critical management challenges through in-depth studies and analyses, advisory services and technical assistance, congressional testimony, forums, conferences and online stakeholder engagement.
Aristigueta, who served as director of SPPA for six years, took a leave from that position to become associate director early this year, in order to serve as president of the American Society for Public Administration. She was installed in that position in March, becoming the first Delawarean elected to head the national organization.
In addition to the Messick Professorship, she is a senior policy fellow in SPPA's Institute for Public Administration.
Messick earned her doctorate in public administration at the University of Southern California and joined the UD faculty in 1997. She is the author of books including Civil Society in Cuba: Advancing Through Moral Convictions and Public Connectedness and Managing for Results in State Government.
Her research and professional interests focus on public performance management, organizational behavior, performance measurement and evaluation.