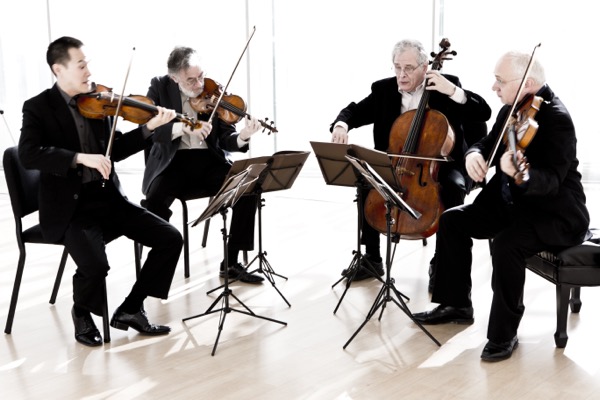 Nov. 7: Juilliard String Quartet sold out
Master Players concert featuring Juilliard String Quartet is sold out
8:08 a.m., Oct. 23, 2015--The University of Delaware Master Players Concert Series has announced that its second concert of the season, scheduled for Saturday, Nov. 7, is sold out. The concert will feature the world renowned Juilliard String Quartet in a continuation of the Art of String Quartet series.
Those who will be attending are reminded that the concert time is 5:30 p.m. as one of the changes Master Players has made this season to accommodate family audiences.
The next concert is the Master Players Holiday Pops, featuring the UD Chorale, the UD Children's Choir and the Cartoon Christmas Trio. It will be held at 3 p.m., Saturday, Dec. 5, in Mitchell Hall.
Tickets are $25 for adults; $20 for seniors, alumni, faculty and staff; and $10 for students.
A special ticket price of $5 for children ages 5 to 14 has been made possible by a private gift. Tickets for the rest of the season are available with a discount to those who buy four concerts. To purchase, call the REP Box Office at 302-831-2204.