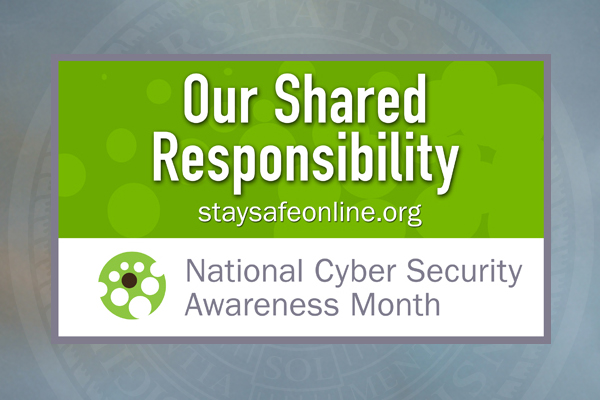 Identity Finder
Software finds unprotected sensitive information, helps protect data
1:30 p.m., Oct. 20, 2015--Security breaches occur when data is not sufficiently protected. In many cases, the user of a computer, tablet or smartphone may not even know that there's exposed sensitive data on that device.
Identity Finder is scanning software that identifies instances of unencrypted sensitive information on your computers. It is available for University of Delaware employees to download from UDeploy.
June 6: UDid It! Picnic
All UD faculty and staff members are invited to attend the annual UDid It! employee appreciation picnic, set from 11 a.m.-1:30 p.m., Monday, June 6, on The Green.
2FA protects you
If you are using two-factor authentication (2FA), even if a hacker has your password, your information is probably safe.
As part of their responsibilities to manage University information, University employees must know what kinds of data are stored on their computers and especially where any sensitive data is stored. Identity Finder can assist employees by highlighting files that potentially contain Social Security numbers. Files that contain SSNs should be encrypted or archived if they are still necessary or securely erased if they are not.
In its default configuration (the way it is set up when downloaded from UDeploy), Identity Finder will search for SSNs only. It will also store scan reports locally. These reports are for private reference; they are not automatically shared with IT or an employee's unit. 
Employees may choose to share these reports with their unit's IT professional or the IT Support Center if they would like help encrypting, archiving or securely erasing sensitive information.
A proactive approach to data management helps the University mitigate information risks before they become financial, legal and reputational liabilities for both employees and the University.
Those who have questions on how to get started can consult UD Identity Finder help pages, contact their unit's IT professional, contact the IT Support Center, or stop by the Tech Fair on Oct. 28.
University employees also can enter the UD NCSAM 2015 security contest for a chance to win one of three $100 Barnes and Noble gift cards.