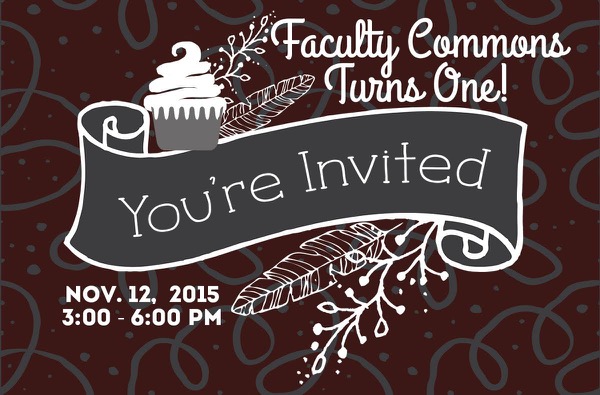 Faculty Commons turns one
University's Faculty Commons to hold one-year anniversary celebration Nov. 12
12:56 p.m., Nov. 9, 2015--The University of Delaware's Faculty Commons will host its one-year anniversary party from 3-6 p.m., Thursday, Nov. 12, in Faculty Commons, 116 Pearson Hall.
Faculty members, graduate teaching assistants and all those who support teaching at UD are invited to attend this fun-filled event.
June 6: UDid It! Picnic
All UD faculty and staff members are invited to attend the annual UDid It! employee appreciation picnic, set from 11 a.m.-1:30 p.m., Monday, June 6, on The Green.
2FA protects you
If you are using two-factor authentication (2FA), even if a hacker has your password, your information is probably safe.
Attendees will have a chance to win door prizes while enjoying a photo booth, food and live jazz with Department of Music faculty members Tom Palmer (keyboard), Harvey Price (percussion) and Craig Thomas (bass). 
There will also be a 3D printing showcase room where attendees can learn more about BluePrint, UD's new 3D printing center.
For faculty members who haven't visited Faculty Commons yet, this is an opportunity to see the facility and meet the people who are available to assist faculty with a multitude of teaching, curriculum, technology and assessment tasks. 
Faculty members who have already taken advantage of the facility are invited to stop back to reminisce about the past year and help plan for another outstanding year. Those who attend can bring a new visitor to receive an extra raffle ticket at the door.
Faculty Commons partners include several different units within Information Technologies (IT), Library Multimedia Collections and Services, Library Reference and Instructional Services, the Center for Teaching and Assessment of Learning (CTAL), the Institute for Transforming Undergraduate Education (ITUE) and many more.
When visiting the Commons, faculty members don't need to remember the list of support units. They simply arrive with a question and leave with an answer.
"Every time I come to Faculty Commons, my life gets simpler. I walk away with a new bit of understanding about teaching or technology," Allan Carlsen, assistant professor of theatre, said.
Faculty Commons is open from 8:30 a.m.-4:30 p.m. weekdays in 116 Pearson Hall. For more information, visit the website, call 302-831-0640, or email faculty-commons@udel.edu.