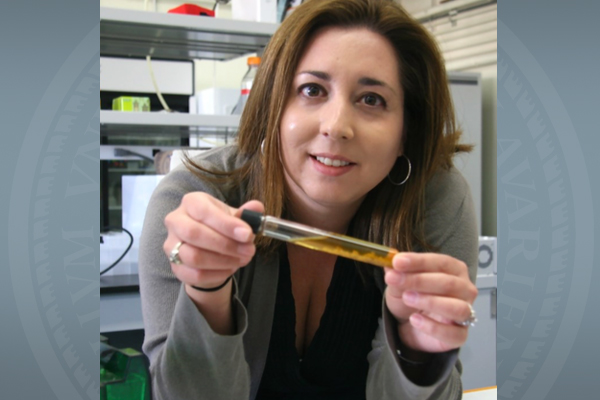 May 13: Colburn Memorial Lecture
O'Malley to discuss 'Exploiting Anaerobes for Biomass Breakdown and Sustainable Chemistry'
8:30 a.m., May 3, 2016--Michelle O'Malley of the University of California, Santa Barbara, who received a doctorate from the University of Delaware in 2010, will present the Allan P. Colburn Memorial Lecture at 10 a.m., Friday, May 13, in 102 Colburn Lab on the UD campus in Newark.
O'Malley, assistant professor of chemical engineering, will speak on "Exploiting Anaerobes for Biomass Breakdown and Sustainable Chemistry."
June 5: Blue Hen 5K
University of Delaware graduates planning to attend Alumni Weekend are encouraged to register for the annual Blue Hen 5K walk and run, which will be held Sunday morning, June 5.
June 6-9: Food and culture series
The 20th annual June Lecture Series at the Osher Lifelong Learning Institute at UD in Wilmington will be held June 6-9. Titled 'June a la Carte,' this year's program focuses on great political documents, feminism, world politics and a Newark cuisine sampler.
The lecture is sponsored by UD's Department of Chemical and Biomolecular Engineering.
At the University of California, Santa Barbara, O'Malley's research focuses on engineering protein synthesis within anaerobes and consortia for sustainable chemical production, bioremediation, and natural product discovery. 
O'Malley was named one of the 35 Top Innovators Under 35 by MIT Technology Review in 2015, and she is the recipient of a Department of Energy Early Career Award, a National Science Foundation Faculty Early Career Development Award, a Hellman Faculty Fellowship, a USDA-NIFA Postdoctoral Fellowship, a Whiting Foundation Fellowship, and a NASA-Harriett G. Jenkins pre-doctoral fellowship. 
She earned a bachelor of science degree in chemical engineering and biomedical engineering from Carnegie Mellon University, then completed her doctorate at UD where she worked with professor Ann Robinson to engineer overproduction of membrane proteins in yeast.
O'Malley was a postdoctoral fellow in the Department of Biology at the Massachusetts Institute of Technology, where she developed new strategies for cellulosic biofuel production.