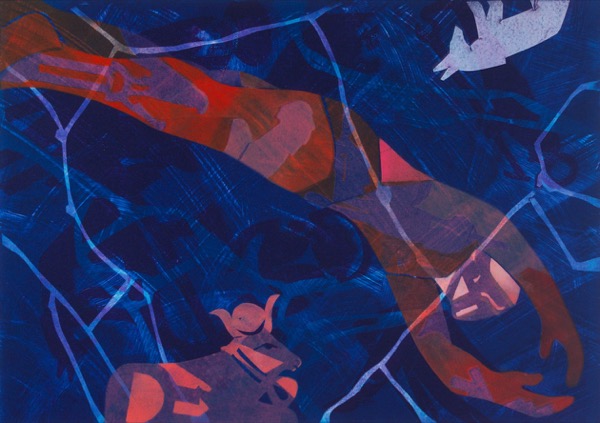 Through Sept. 16: Women of color in academia
Library hosts 'Two Steps Forward, One Step Back?' on women of color in academia
8:38 a.m., March 29, 2016--The University of Delaware Library will offer a four-case exhibition titled "Two Steps Forward, One Step Back?: Women of Color and the Dance of Academia" through Sept. 16 on the first floor of the Morris Library. 
The exhibition is presented in conjunction with the national research conference "Women of Color in the Academy: What's Next?" that will be hosted by the University's ADVANCE Institute from April 29-May 1 at the Clayton Hall Conference Center on campus.
June 5: Blue Hen 5K
University of Delaware graduates planning to attend Alumni Weekend are encouraged to register for the annual Blue Hen 5K walk and run, which will be held Sunday morning, June 5.
June 6-9: Food and culture series
The 20th annual June Lecture Series at the Osher Lifelong Learning Institute at UD in Wilmington will be held June 6-9. Titled 'June a la Carte,' this year's program focuses on great political documents, feminism, world politics and a Newark cuisine sampler.
The exhibition will include books, magazines, DVDs and other library materials that discuss the role and status of women of color — African Americans, Latinas, Asian Americans and Native Americans — in academia.
Like the national research conference, the exhibition includes works that address the overall status of diversity in academia and issues such as recruitment, retention, promotion and tenure, and campus climate.
Several works employ the concept of intersectionality and other analytical frameworks to explore ways in which women of color — in conjunction with allies — can create supportive campus environments. 
Caroline Sotello Viernes Turner, in Modeling Mentoring across Race/Ethnicity and Gender: Practices to Cultivate the Next Generation of Diverse Faculty (Stylus, 2015), outlines successful models of cross-race and cross-gender mentoring.
One section of the exhibition focuses on personal narratives of faculty and graduate students of color. Cherrel Miller Dyce and Toni Milton Williams, in D.I.V.A. Diaries: The Road to the Ph.D. and Stories of Black Women Who Have Endured (Peter Lang, 2015), discuss the role of their collective — the Distinguished, Intellectual, Virtuous, Academic Sistas (DIVAS) Collective — that was formed to address the unique concerns facing black female doctoral students attending a predominately white institution and to empower them to succeed "at all odds." 
Also featured in the exhibition is Gabriella Gutiérrez y Muhs' Presumed Incompetent: The Intersections of Race and Class for Women in Academia (University Press of Colorado, 2012), a publication that has given rise to an active, online Facebook group of more than 11,000 followers.
The exhibition also includes publications that investigate the unique challenges facing women of color in specific disciplines (e.g., science, technology, engineering and mathematics, or STEM, disciplines).
An online version of the exhibition will be available. 
The exhibition is curated by Carol Rudisell, librarian in the Reference and Services Department, who also served on the ADVANCE Institute's Conference Program Committee.