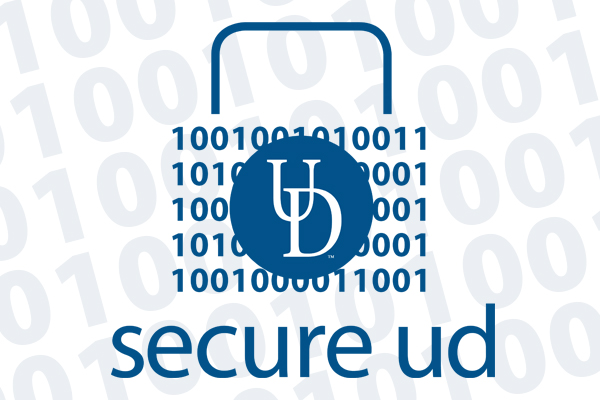 Account security update
UD to implement security questions and retire Personal Identification Numbers
12:16 p.m., March 16, 2016--The University of Delaware is improving the way members of the University community access their online accounts and secure UD services. This security update will require that employees and students update some of their security settings.
Students, employees and faculty members are invited to complete the security update now. It will be mandatory for all students and employees later in the spring semester.
June 6: UDid It! Picnic
All UD faculty and staff members are invited to attend the annual UDid It! employee appreciation picnic, set from 11 a.m.-1:30 p.m., Monday, June 6, on The Green.
2FA protects you
If you are using two-factor authentication (2FA), even if a hacker has your password, your information is probably safe.
The security update will have two benefits for the University community. First, the update will enhance the security of employee and student accounts. Second, it will make it easier for members of the UD community to manage their own security settings and set the stage for future security enhancements.
In the first part of this security update, some UD applications will allow employees to log in using either their UDelNet IDs (the first part of a udel.edu email address) or UD IDs (Empl IDs -- the number on a UD ONE card) and a password. 
Applications like UD Time will no longer accept PINs during the login process. To log in to these applications, people will enter either their UDelNet ID and password or their UD ID and password. Longer passwords are more secure than PINs; therefore, the University is retiring the use of PINs.
In the second part of this security update, members of the University community will select and answer security questions that can be used to verify their identity when resetting their University passwords and then will be asked to review their "communication methods" -- telephone and cell phone.
Therefore, after selecting and answering security questions, employees and students will be asked to review the communication methods that they have on file. The telephone numbers listed must be kept up-to-date. 
When the new security enhancements become mandatory, current faculty, staff and students will be required to complete the entire security update before accessing any secure University services. 
For more information, visit UD IT's My Security Update Web page or contact the IT Support Center. Business process owners can contact Joy Lynam, IT Web Development, at lynam@udel.edu or 302-831-3736 to discuss their applications that require only a UD ID and PIN.
Graphic by Christian Derr