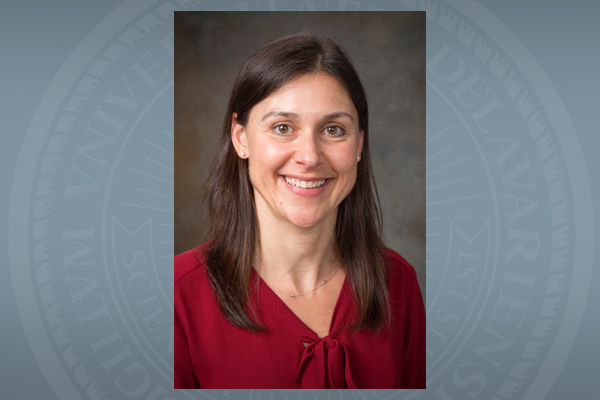 March 21: Engaging students
Yale's Jennifer Frederick to talk about using technology to engage students
4:05 p.m., March 16, 2016--Jennifer Frederick, executive director of the Yale Center for Teaching and Learning, will give a presentation titled "Engaging Students: When Does Technology Advance Learning?" at 4 p.m., Monday, March 21, in 005 Kirkbride Hall. 
A reception will be held after the talk at 5 p.m. in the Wolf Hall Lobby. 
June 5: Blue Hen 5K
University of Delaware graduates planning to attend Alumni Weekend are encouraged to register for the annual Blue Hen 5K walk and run, which will be held Sunday morning, June 5.
June 6-9: Food and culture series
The 20th annual June Lecture Series at the Osher Lifelong Learning Institute at UD in Wilmington will be held June 6-9. Titled 'June a la Carte,' this year's program focuses on great political documents, feminism, world politics and a Newark cuisine sampler.
Frederick's talk will begin with a reflection on today's classroom technology in the context of a larger historical framework. Drawing on research findings about the power of engaging students in science, technology, engineering and mathematics (STEM) courses, she will examine the ways in which technology can aid this process. 
Frederick will showcase examples of technology-enabled teaching that advances learning, and she will dissect the key elements of each method. 
The last section of her presentation will discuss how to get started using technology to engage students, prioritizing engagement over any specific tool. 
While on campus, Frederick also will work with other STEM departments and units focused on teaching and learning. Her visit is sponsored by the University's Department of Biological Sciences, Department of Chemistry and Biochemistry and Center for Teaching and Assessment of Learning.
The March 21 seminar is being presented in honor of the late Prof. Robert C. Hodson of the Department of Biological Sciences. Hodson taught at UD for over 40 years and was known for using innovative and creative technology to engage students. He also modeled the use of that technology for his faculty colleagues. 
About the speaker
Jennifer Frederick is the executive director of the Yale Center for Teaching and Learning, which provides comprehensive support for the educational mission of Yale University. 
She has advanced a national effort to transform undergraduate science teaching at colleges and universities nationwide by leading the Howard Hughes Medical Institute-funded National Academies of Science Summer Institutes on Undergraduate Education. She comes to this role with notable interdisciplinary teaching experience and a commitment to inclusive teaching practices in higher education.
Photo courtesy of Yale University