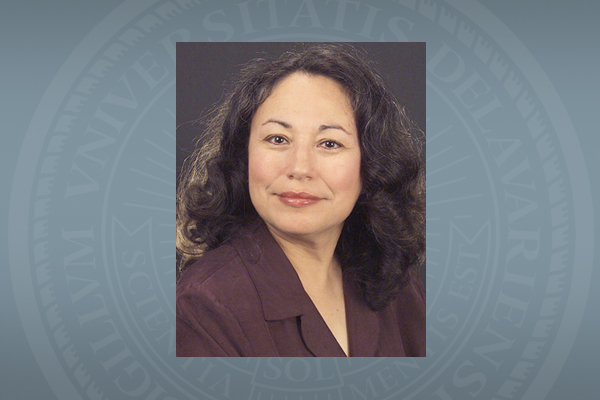 March 16: Excellence in Diversity
UCLA professor to deliver lecture on importance of diversity in higher education
8:57 a.m., March 9, 2016--Sylvia Hurtado, professor of education and former director of the Higher Education Research Institute at the University of California Los Angeles, will speak at the University of Delaware at 3 p.m., Wednesday, March 16, on "Social Justice and a Diverse Democracy: Challenges and Opportunities in College."
Her lecture, in the Rodney Room of Perkins Student Center, is free and open to the public and will be followed by a reception.
June 5: Blue Hen 5K
University of Delaware graduates planning to attend Alumni Weekend are encouraged to register for the annual Blue Hen 5K walk and run, which will be held Sunday morning, June 5.
June 6-9: Food and culture series
The 20th annual June Lecture Series at the Osher Lifelong Learning Institute at UD in Wilmington will be held June 6-9. Titled 'June a la Carte,' this year's program focuses on great political documents, feminism, world politics and a Newark cuisine sampler.
The event is part of the Diversity Spring Lecture Series sponsored by UD's Center for the Study of Diversity. Those planning to attend are asked to RSVP here.
Hurtado is an influential leader in developing diversity and inclusion policies in higher education. From a strong research base, she has informed the U.S. Supreme Court on the necessity and value of diversity and has worked with colleges and universities across the country on creating positive campus climates that benefit teaching and learning for all students.
She is a professor in UCLA's Graduate School of Education and Information Studies, focusing on student development and college experiences, faculty work/life and diversity in higher education. She has led several national projects on diverse learning environments and retention, STEM (science, technology, engineering and mathematics) education and diversification of the scientific workforce, and innovation in undergraduate education.
Hurtado is co-editor of Hispanic-Serving Institutions: Advancing Research and Tranformative Practice; The Magic Key: The Educational Journey of Mexican Americans from K-12 to College and Beyond and Intergroup Dialogue. She also is co-author of Enacting Diverse Learning Environments.
The Center for the Study of Diversity's lecture series this semester focuses on several aspects of diversity in higher education, as part of the center's mission to promote academic research and scholarship that facilitates dialogues on the subject.