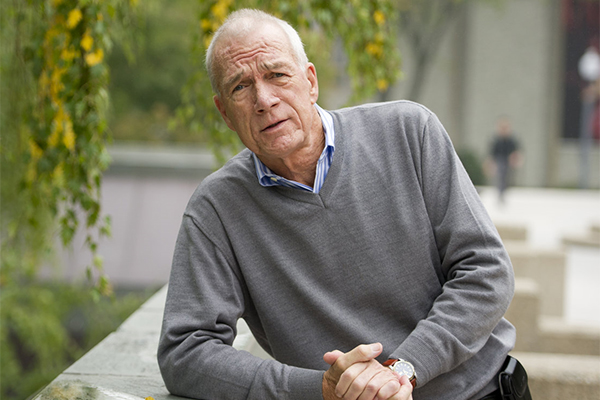 March 22: 'Spotlight' on journalism
Walter Robinson of Boston Globe Pulitzer Prize-winning team to speak
12:38 p.m., March 14, 2016--The editor for the Boston Globe team of investigative journalists that uncovered the Catholic Church's child sex-abuse scandal, won a Pulitzer Prize and was portrayed in the movie Spotlight will speak at the University of Delaware on Tuesday, March 22.
Walter V. Robinson's talk, at 7 p.m. in Mitchell Hall on UD's Newark campus, is sponsored by the Department of English and is free and open to the public. 
June 5: Blue Hen 5K
University of Delaware graduates planning to attend Alumni Weekend are encouraged to register for the annual Blue Hen 5K walk and run, which will be held Sunday morning, June 5.
June 6-9: Food and culture series
The 20th annual June Lecture Series at the Osher Lifelong Learning Institute at UD in Wilmington will be held June 6-9. Titled 'June a la Carte,' this year's program focuses on great political documents, feminism, world politics and a Newark cuisine sampler.
Robinson, played by Michael Keaton in the Academy Award "Best Picture" winning film, will tell the story of the newspaper's 2001 investigation and share his thoughts about the film. Earlier in the day, he will speak with UD journalism students and faculty.
A Globe veteran, Robinson was the editor of the paper's investigative Spotlight Team for seven years, including the reporting project that exposed a pattern of sexual abuse of children by priests in the Boston area and a decades-long cover-up of those crimes. The work sparked similar investigations and disclosures across the country and around the world and won the 2003 Pulitzer Prize for Public Service.
Before joining the Spotlight team, Robinson was the Globe's Middle East Bureau chief during the first Gulf War in the early 1990s and later became the paper's city editor, metro editor and a foreign and national correspondent. He reported extensively on the illicit international trade in looted antiquities, specifically on the artworks that had been looted by the Nazis during World War II and ended up in American museums.
He also has covered politics and government, including several presidential elections and the White House during the Reagan and first Bush administrations.
More recently, Robinson left the Globe to spend seven years as Distinguished Professor of Journalism at Northeastern University. In 2014, he returned to the paper as an editor-at-large.