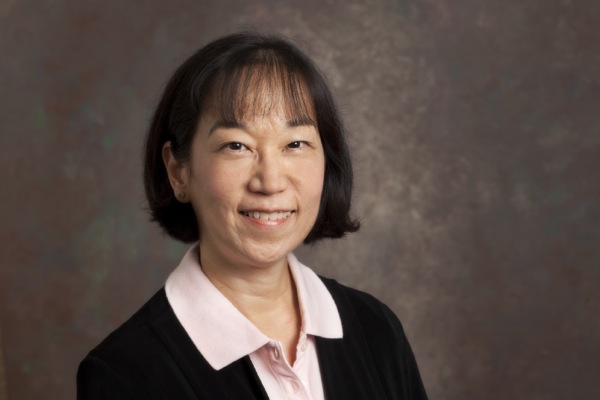 New assignment
Lynn Okagaki named deputy provost at UD
2:06 p.m., Jan. 7, 2016--Lynn Okagaki has been named deputy provost for academic affairs at the University of Delaware, effective Jan. 16, Provost Domenico Grasso announced today.
Okagaki has served as interim deputy provost for academic affairs since July 2015, following the departure of Nancy Brickhouse, who assumed the post as provost and chief academic officer at Saint Louis University in Missouri. 
June 6: UDid It! Picnic
All UD faculty and staff members are invited to attend the annual UDid It! employee appreciation picnic, set from 11 a.m.-1:30 p.m., Monday, June 6, on The Green.
2FA protects you
If you are using two-factor authentication (2FA), even if a hacker has your password, your information is probably safe.
"I want to express gratitude for the many people who participated in the interview process and for the fact that we had three outstanding candidates interested in this important role," noted Matt Kinservik, vice provost for faculty affairs and chair of the committee that led the internal search process. 
"The deputy provost will play a key role in the implementation of the Delaware Will Shine strategic plan, and I look forward to working with Lynn and many others on that," said Kinservik.
"Lynn has demonstrated a deep commitment to advancing the academic excellence at UD, while addressing the needs and concerns of our community," Grasso said. 
"Lynn's keen insights and experiences, both at the institutional and federal levels, will help us sharpen our focus and create more meaningful impact in our academic goals, our diversity and inclusion priorities, our ongoing support of ADVANCE, and the acquisition and retention of talented and diverse faculty." 
"I am honored to be selected for this role and am enthusiastic about working collaboratively with faculty and the campus community to drive and sustain our excellence," said Okagaki. "The University is poised to strengthen its leadership position locally and globally."
The deputy provost for academic affairs is part of the senior leadership team for the University of Delaware, with oversight of a number of academic and administrative units, including the Institute for Global Studies, Confucius Institute, Honors Program and TRIO programs. The deputy provost's major responsibilities include academic program planning and review, working with the Faculty Senate and deans to establish and review academic programs, working with the colleges in the design and delivery of general education, and also overseeing University-wide initiatives to assure high-quality academic support services across the University. 
About Lynn Okagaki
Okagaki came to the Provost's Office from UD's College of Education and Human Development, where she had been dean since 2011.
Armed with a broad portfolio of experiences — in academic research and national education policymaking, spanning across the government sector and academia — Okagaki successfully led a college that boasts strong programs, distinguished faculty and a graduate education school ranked among the nation's top-40 programs. CEHD's network of community partners and dynamic, community-based research helped the University of Delaware achieve the recent Community Engagement classification from the Carnegie Foundation for the Advancement of Teaching.
Prior to joining the University of Delaware, Okagaki was commissioner for education research in the Institute of Education Sciences at the U.S. Department of Education in Washington, D.C. Under her leadership, the institute nearly doubled its research grant activities and launched several innovative research programs. 
She established the IES research goal structure, which creates a stream of research from applied exploratory research through intervention development to evaluation of interventions implemented at scale. She launched the $100 million Reading for Understanding Research Initiative to accelerate research to improve reading comprehension from pre-kindergarten through high school.
Okagaki received her bachelor's degree in applied behavioral sciences from the University of California at Davis and her doctorate in developmental psychology from Cornell University. She has served as associate dean of the School of Consumer and Family Science and professor of child development and family studies at Purdue University and held appointments at Yale University, Cornell University and the University of Houston. 
Article by Jawanza Ali Keita