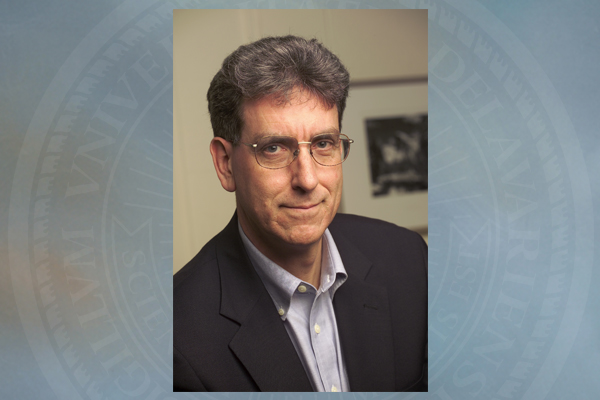 March 8: Grand opening
New nanoscale machine shop adds cutting-edge capacity to UD's toolbox
9:06 a.m., Feb. 11, 2016--Those who have not been schooled in this field of science and technology may need an analogy to put the University of Delaware's new Nanofabrication Facility into perspective.
The "Machine Shop of the 21st Century," as co-directors Matthew Doty and John Xiao call it, will enable work at the nanoscale, a scale so small it can't be seen with the human eye, or even a conventional microscope.
June 5: Blue Hen 5K
University of Delaware graduates planning to attend Alumni Weekend are encouraged to register for the annual Blue Hen 5K walk and run, which will be held Sunday morning, June 5.
June 6-9: Food and culture series
The 20th annual June Lecture Series at the Osher Lifelong Learning Institute at UD in Wilmington will be held June 6-9. Titled 'June a la Carte,' this year's program focuses on great political documents, feminism, world politics and a Newark cuisine sampler.
To make something one nanometer wide, you would have to take one of their hairs and slice it into about 100,000 fragments, depending on the thickness of the hair. You're going to need a smaller knife.
And that's where the UD Nanofabrication Facility comes in, with its ultra-clean workshop and the equipment and infrastructure to analyze materials, develop processes and manufacture devices at that scale. 
The new technology, housed in the Harker Interdisciplinary Science and Engineering Laboratory, has many implications for research, industry and other innovative endeavors.
At grand opening events scheduled Tuesday, March 8, a pioneer in the field, Cornell University physicist and engineer Harold Craighead will discuss the evolution and promise of nanofabrication in a keynote address at 3 p.m. in Mitchell Hall. 
Craighead, former director of the National Nanofabrication Facility at Cornell and founding director of Cornell's Nanobiotechnology Center, studies such things as single molecule biophysics, chemical sensors, and the physics of nanoelectromechanical systems.
Immediately after the lecture, a ribbon-cutting ceremony and reception will be held at Harker Lab.
All events are open to the public and the campus community.
The co-directors of UD's Nanofabrication Facility are John Xiao, Unidel Professor of Physics and Astronomy, who specializes in spintronics, nanofabrication and magnetic materials, and Matthew Doty, associate professor of materials science and engineering, physics, and electrical and computer engineering, whose research focuses on nanostructured semiconductors.
Article by Beth Miller
Photo courtesy of Cornell University