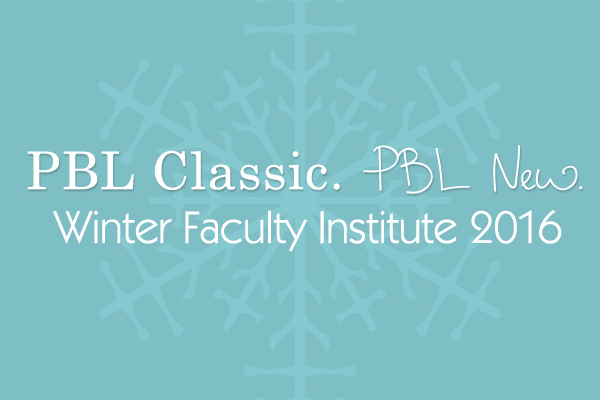 Winter Faculty Institute
Registration for UD's Winter Faculty Institute closes Dec. 15
11:46 a.m., Dec. 4, 2015--The 2016 Winter Faculty Institute and Problem-Based Learning Workshop, scheduled Jan. 6-8, 2016, is titled "PBL Classic. PBL New." 
Participation is free for UD faculty and teaching staff, but there are fees for participants from outside the University. Registration will close on Dec. 15. 
June 6: UDid It! Picnic
All UD faculty and staff members are invited to attend the annual UDid It! employee appreciation picnic, set from 11 a.m.-1:30 p.m., Monday, June 6, on The Green.
2FA protects you
If you are using two-factor authentication (2FA), even if a hacker has your password, your information is probably safe.
This year's program is designed to help faculty implement problem-based learning (PBL) approaches that best match their teaching styles and subject areas. 
Problem-based learning is a teaching technique in which teams of students work on open-ended cases that are not strictly defined and do not have prescribed answers. The goal is for students to develop thinking strategies and problem-solving skills in addition to learning a course's subject matter. 
This winter's institute is divided into two tracks that address different teaching audiences. 
PBL Classic: For those who are unfamiliar with problem-based learning, this track will provide an overview of basic PBL techniques. This is the program that originated at UD in 1997 and has subsequently been presented to thousands of participants internationally.
PBL New: Teachers who already implement PBL in their classrooms will benefit from the discussion of advanced PBL techniques. 
"PBL is not static and unchanging – faculty figure out inventive ways to meet new learning goals," said Stephen A. Bernhardt, Unidel Andrew B. Kirkpatrick Jr. Chair in Writing who also directs the Institute for Transforming Undergraduate Education (ITUE). "For example, two of our faculty panels focus on solving real problems for real clients. We've lined up faculty from mechanical engineering, environmental humanities, landscape design, communication, physical therapy and engineering to share their current projects, where students design solutions for client organizations. Participants will be invited to consider how they might incorporate client-centered projects into their own classrooms." 
Participants will also be learning techniques from the UD leaders in PBL who have become internationally known, including Bernhardt, Deborah Allen, Sue Groh, Mark Serva, George Watson and Hal White, among others. Participants will have the opportunity to network with and learn PBL techniques from international attendees. 
"One of the best aspects of these workshops is networking with colleagues across campus, from around the U.S., and from various international settings, including the Shanghai University of Traditional Chinese Medicine. We also have teams attending from Delaware Tech, Delaware State, Sacred Heart and St. Lawrence universities," Bernhardt said.
Plenary presentation speakers include George Watson, dean of the College of Arts and Sciences, who will discuss "Maintaining Institutional Momentum for Teaching Transformation." 
The second day, Fred Hofstetter and Chrystalla Mouza of the School of Education will present "Designing Problem Based Learning Environments According to the Principles of How People Learn."
The final day will start with a discussion of "Classroom Ecologies: How Learning Spaces Support Different Pedagogies" with Bernhardt, Paul Hyde of Academic Technology Services, and Paul Rickards, deputy CIO of Information Technologies. 
UD participants will have the benefit of selecting classes à la carte from both tracks to create a program that matches their instructional needs and PBL experience. Outside participants will be expected to attend the full three-day program. 
The event is sponsored by the Institute for Transforming Undergraduate Education (ITUE) and other partners of Faculty Commons:
Center for Teaching and Assessing Learning (CTAL);
Interdisciplinary Science Learning Laboratories (ISLL);
IT Academic Technology Services (IT-ATS); and
University of Delaware Library.
For more information and registration, visit the PBL Classic. PBL New. website.