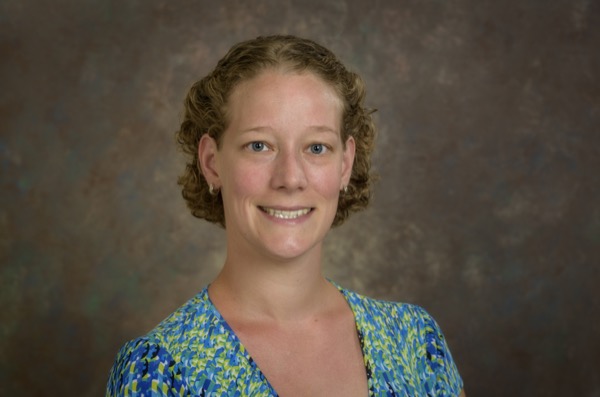 New sustainability manager
UD's first sustainability manager is working toward a greener university
8:09 a.m., Dec. 4, 2015--Michelle Bennett has logged quite a few miles since her first day on the job as the University of Delaware's new sustainability manager. Crisscrossing the Newark campus and the state to meet people and tour facilities, she's been wearing out shoes at a high rate since mid-August. 
"I've just generally been trying to wrap my brain around all the ongoing efforts to make UD a more sustainable place," says Bennett. "I've been talking to a lot of people, from students to administrators, listening to their ideas and sharing what I've learned so far about our progress towards our sustainability goals."
'Resilience Engineering'
The University of Delaware's Nii Attoh-Okine recently published a new book with Cambridge University Press, "Resilience Engineering: Models and Analysis."
Reviresco June run
UD ROTC cadets will run from New York City to Miami this month to raise awareness about veterans' affairs.
Her takeaway so far is that while much has been done, there is still a lot left to do. 
With Bennett's hiring, the University of Delaware has taken a major step toward fulfilling a priority recommendation of the Delaware Will Shine strategic plan, which calls for establishing an Office of Sustainability.
Her role is to provide leadership across UD's campuses and act as an organizational strategist to position the University as a leader in sustainability in higher education.
From her base in the Office of Facilities, Real Estate and Auxiliary Services, she has begun working with academic and administrative units and student groups throughout UD to develop and implement environmentally sustainable practices and programs.
One of her first tasks was to provide updates on the University's commitment to reduce carbon emissions as outlined in UD's 2008 Climate Action Plan, which called for a 20 percent reduction in carbon emissions by the year 2020, and the American College and University Presidents' Climate Commitment, signed by former UD President Patrick Harker.
"The good news on this front is that even though we we've only reduced our total emissions by 2.5 percent since 2008, we have significantly reduced our carbon emissions on a per capita and a per-square-foot basis, despite expanding over the past few years," Bennett says.
She is currently working with a student intern to develop a website that will provide more detailed information about UD's sustainability efforts, including energy efficiency, waste reduction and recycling, stormwater management, landscaping and transportation.
According to Alan Brangman, vice president for facilities, real estate and auxiliary services at UD, the search committee was impressed with Bennett's breadth of knowledge and experience in environmental sustainability and utility-based energy efficiency programs.
"Michelle's understanding of how to work in a large research university environment with diverse stakeholders positions her well to be a great team player here at UD," Brangman said.
While earning her master's degree in environmental studies, she served as the environmental sustainability coordinator for the Macquarie University Campus Experience in Sydney, Australia. A wholly owned subsidiary of Macquarie, the Campus Experience manages nonacademic services for the institution of 38,000 students, including food, retail, entertainment, sports and recreation, student groups, publications and child care. 
During her two-year tenure, she was able to help reduce energy consumption at Maquarie by 30 percent and was also able to help reduce water consumption by 15 percent. Macquarie University was a top-10 nonindustrial resource consumer in the state of New South Wales at that time.
She received her master's in 2010 and returned to the U.S., working as an energy efficiency analyst with ICF International, a management, technology and policy consulting firm based in Fairfax, Virginia, with substantial interests in energy, environment and infrastructure.
After a while, however, she found she missed the university environment and began looking around for new opportunities. She particularly enjoys working with students, with their high levels of energy and enthusiasm.
"My sense of the University of Delaware so far is that it's a place where people have a strong sense of stewardship," she says. "People are invested in taking care of the University and have a real pride in their heritage."
While she is still operating in "get-to-know-you mode," Bennett says that UD already has many good practices in place that few people know about. One of her goals will be to make sure more people hear about them.
"Sustainability is a good recruiting tool," she says, "even for people who aren't working directly in environmental fields. And in the long haul, it helps create resilience in a community."
Bennett invites members of the UD community to reach out to her by email at mnbennet@udel.edu to share their ideas and priorities for improving sustainability at UD. 
"We don't have the resources to address everyone's concerns all at once," she says. "But I very much want to hear what's most important to folks at UD so I can focus my efforts to serve the community."
Article by Beth Chajes
Photo by Kathy F. Atkinson