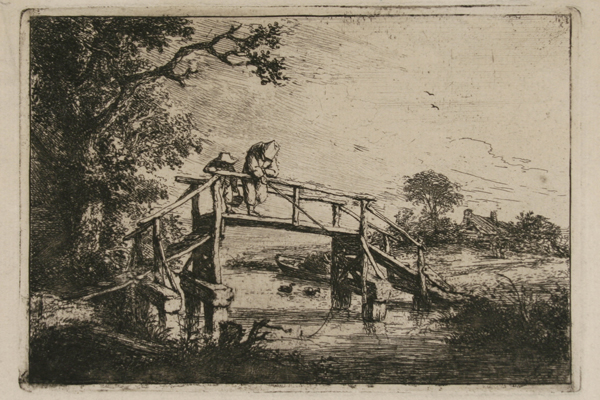 Sept. 9-Dec. 11: 'Old Master' works
'Old Master Prints and Drawings' on view in Old College West Gallery
8:52 a.m., Aug. 18, 2015--University Museums of the University of Delaware will present the exhibition "Old Master Prints and Drawings," on view from Sept. 9 through Dec. 11 in the Old College West Gallery.
Featuring monochromatic masterpieces as small as 3 by 2 inches, this exhibition draws on the University's permanent collection to explore the history of printmaking through works by masters including Albrecht Dürer, Albrecht Altdorfer, Rembrandt van Rijn, William Hogarth and Francisco de Goya.
June 5: Blue Hen 5K
University of Delaware graduates planning to attend Alumni Weekend are encouraged to register for the annual Blue Hen 5K walk and run, which will be held Sunday morning, June 5.
June 6-9: Food and culture series
The 20th annual June Lecture Series at the Osher Lifelong Learning Institute at UD in Wilmington will be held June 6-9. Titled 'June a la Carte,' this year's program focuses on great political documents, feminism, world politics and a Newark cuisine sampler.
Beyond their intrinsic beauty, the prints on view illustrate the development of an art form from the early 16th to the early 19th century. 
Fine examples of images made using woodcut, engraving and etching techniques are on display through the fall semester, along with several examples of modern and historic printmaking tools.
At UD, old master prints, often exhibited in the museums' study rooms, offer visitors the opportunity to examine and write about great works of art. 
University Museums is working to increase these opportunities by expanding its print collection, and recently acquired etchings by Francisco de Goya, Adriaen van Ostade and Pietro Testa are being exhibited for the first time.
About University Museums
University Museums seeks to enhance the educational and scholarly mission of the University of Delaware through the exhibition, online presentation, study, preservation and growth of its unique collections in 20th and 21st century American art (with particular strengths in the Brandywine School, African American art and photography), minerals and pre-Columbian ceramics. 
University Museums enriches cultural life beyond the campus through presentation of the work of recognized artists, and through outreach programs to selected audiences, including K-12 students, educators and historically black colleges and universities.
Admission to all University Museums exhibitions and events is free and open to the public. RSVP for events as requested.
Guided tours are available by request. To book a tour, call 302-831-8037 or write to universitymuseums@udel.edu.
Museum hours are noon-8 p.m. on Wednesdays, noon-5 p.m. Thursdays through Sundays. The museums are closed during University breaks and holidays.
For general information, call 302-831-8037 or visit the University Museums website.