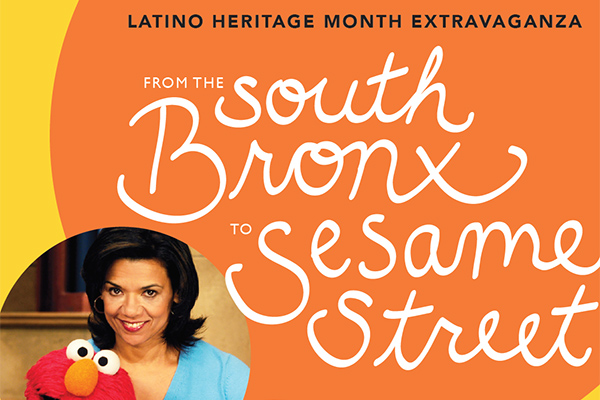 Sept. 17: Sonia Manzano to speak
Sonia Manzano, known for her role as Maria on 'Sesame Street,' to speak at UD
1:51 p.m., Aug. 10, 2015--Actress and author Sonia Manzano, one of the most influential Latinas in television best known for her role as Maria on the Public Broadcasting System's beloved program Sesame Street, will speak at 7 p.m., Thursday, Sept. 17, in the Multipurpose Rooms of the Trabant University Center at the University of Delaware.
The presentation, which is free and open to the public, is part of the University's Latino Heritage Month Extravaganza 2015.
June 5: Blue Hen 5K
University of Delaware graduates planning to attend Alumni Weekend are encouraged to register for the annual Blue Hen 5K walk and run, which will be held Sunday morning, June 5.
June 6-9: Food and culture series
The 20th annual June Lecture Series at the Osher Lifelong Learning Institute at UD in Wilmington will be held June 6-9. Titled 'June a la Carte,' this year's program focuses on great political documents, feminism, world politics and a Newark cuisine sampler.
Manzano will speak on the topic "From the South Bronx to Sesame Street."
After nearly 45 years in the role of Maria, the award-winning actress is retiring.
Her story is one of perseverance and courage in overcoming countless obstacles.
In addition to acting, Manzano is an acclaimed television writer and author. Her newest book, Becoming Maria: Love and Chaos in the South Bronx, is a memoir that chronicles her upbringing.
Her first young adult novel, The Revolution of Evelyn Serrano, examines the Latino community during the civil rights movement through the eyes of a young girl living in Spanish Harlem.
The presentation is sponsored by the Center for Black Culture, Residence Life and Housing, the Department of English, the Department of Women and Gender Studies, the Latin American and Iberian Studies Program, Campus Alliance de la Raza and HOLA.
For details, call the Center for Black Culture at 302-831-2991.
For a flyer about the presentation, click here.