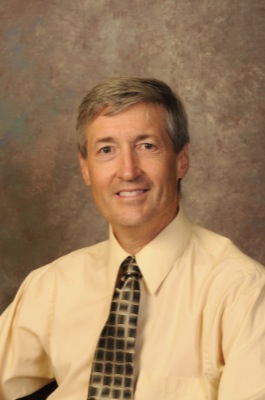 In honor of service
Goodwin receives Distinguished Service Award from American School Health Association
9:23 a.m., Aug. 20, 2015--Steve Goodwin, associate professor of behavioral health and nutrition at the University of Delaware, is a 2015 recipient of the American School Health Association's (ASHA) Distinguished Service Award. 
According to ASHA, "The award is based on evidence of long-term service to the field of the school health as well as substantive and consistent service to ASHA."
National Medal of Science
President Barack Obama recently presented the National Medal of Science to University of Delaware alumnus Rakesh Jain.
Warren Award
Rosalind Johnson, assistant dean for student success in the NUCLEUS Program in UD's College of Arts and Sciences, was presented the John Warren Excellence in Leadership and Service Award during a May 26 ceremony.
"I am honored to receive this award and to be recognized by my ASHA colleagues for my contributions to our professional community," Goodwin said.
About Steve Goodwin
Goodwin, an associate professor in UD's Department of Behavioral Health and Nutrition, has served on the UD faculty since 1993. He has taught a variety of courses in health behavior theory, teaching mental health, methods and materials of health education, wellness, current issues in health education, adapted physical education, the art of happiness, tactical approach to teaching physical education and supervision of student teachers. 
A former vice president for health education and president of the Delaware Association for Health, Physical Education, Recreation and Dance, he has coordinated the teaching techniques section for the ASHA conference since 2006 and has been an ASHA Fellow since 2011. Goodwin received an ASHA presidential citation from David Wiley in 2010. 
Goodwin received his doctorate in health education under Larry K. Olsen at Pennsylvania State University, his master's degree in athletic training from Ohio University, and his bachelor's degree in health and physical education and athletic training from East Stroudsburg State College.