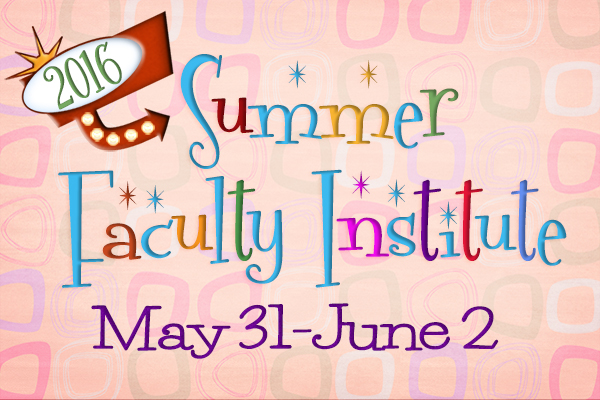 2016 Summer Faculty Institute
Call for presentations and registration now open for Summer Faculty Institute
7:28 a.m., April 14, 2016--Registration is now open for the University of Delaware's Summer Faculty Institute to be held Tuesday, May 31, through Thursday, June 2.
The Summer Faculty Institute (SFI) is the premier event at the University for faculty to take advantage of the latest research and technological advances in classroom and online instruction to improve students' learning.
June 6: UDid It! Picnic
All UD faculty and staff members are invited to attend the annual UDid It! employee appreciation picnic, set from 11 a.m.-1:30 p.m., Monday, June 6, on The Green.
2FA protects you
If you are using two-factor authentication (2FA), even if a hacker has your password, your information is probably safe.
The themes of this year's SFI are:
• "Maker thinking," participating in the complete production cycle, from design to fabrication;
• Information literacy; and
• Computational thinking.
All three themes will include sessions that reflect the latest insights from educational research, teaching innovations by UD faculty and new teaching and learning opportunities presented by technological advances. 
Faculty and staff are encouraged to propose sessions for one of these themes by emailing faculty-commons@udel.edu. For more information about this year's themes, visit the SFI website. 
Featured speakers include Acting President Nancy Targett; Thomas Mackey, vice provost for academic programs at SUNY Empire State College; and Jim Kurose, assistant director of the National Science Foundation for computer and information science and engineering.
The program is three days long and offers a selection of over 20 workshops and presentations. 
Each year, faculty members who attend SFI are enthusiastic about their experiences. Comments from some of last year's participants should encourage faculty to attend this year's institute.
• "I liked the dynamism of the presenters, their openness and friendly attitude, coupled with their desire to share and help us enhance our teaching-learning experience."
• "I always like the sessions that stoke my ideas for teaching."
• "I liked the deliverables -- concepts or things I can do easily and soon that can make a difference in a particular class, or just in my teaching in general."
Check the SFI website for the latest information about this year's program.
SFI 2016 is hosted by the partners of Faculty Commons, including the Center for Teaching and Assessment of Learning (CTAL), Institute for Transforming Undergraduate Education (ITUE), IT Academic Technology Services (IT-ATS) and the University of Delaware Library.