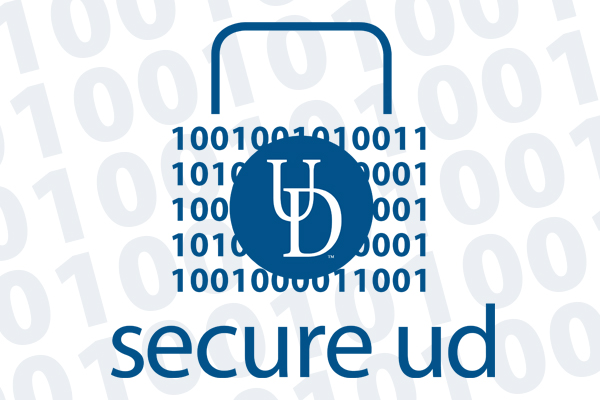 Secure UD training
Phase two of information security training scheduled
4:11 p.m., April 8, 2016--In keeping with the new 2016 Secure UD training model, University of Delaware Information Technologies (UD IT) will release the second phase of Secure UD training beginning the week of April 25.
The new training schedule uses smaller sets of training modules released throughout the year to make training more convenient and to help employees stay up-to-date on information security topics.
June 6: UDid It! Picnic
All UD faculty and staff members are invited to attend the annual UDid It! employee appreciation picnic, set from 11 a.m.-1:30 p.m., Monday, June 6, on The Green.
2FA protects you
If you are using two-factor authentication (2FA), even if a hacker has your password, your information is probably safe.
Employees are encouraged to complete training as it becomes available. Training modules from phase one will remain available until April 22, and employees who did not get to complete them may request extended access to them by using the module request form or by contacting the IT Support Center. Employees are also encouraged to request access to other training modules that interest them.
As part of the transition process, those who are currently enrolled in training will receive an automated email from noreply@securingthehuman.org encouraging them to complete phase one and receive their Certificate of Completion by April 22.
Employees enrolled in Secure UD training may log in to their Secure UD training virtual learning environment through the Secure UD training website.