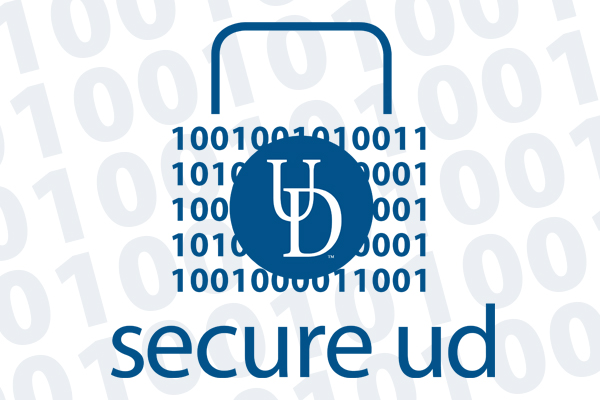 Online fraud
Campus community encouraged to be alert for attempts at identity theft
3:17 p.m., April 7, 2016--With the federal income tax deadline of April 18 rapidly approaching, the University of Delaware reminds the entire University community to be alert for attempts to steal personal information or commit tax fraud.
In fact, this week, the IRS issued a warning about an identity theft scheme that has already affected residents of Maryland, Virginia, and the District of Columbia. According to an April 6 IRS press release, "the scam uses phishing email that cites tax fraud and tries to trick victims into verifying 'the last four digits of their Social Security number' by clicking on a link provided." 
June 6: UDid It! Picnic
All UD faculty and staff members are invited to attend the annual UDid It! employee appreciation picnic, set from 11 a.m.-1:30 p.m., Monday, June 6, on The Green.
2FA protects you
If you are using two-factor authentication (2FA), even if a hacker has your password, your information is probably safe.
"This latest IRS scam shows that hackers never waste a crisis. They are using the public's awareness of the increase in tax scams and frauds to further perpetrate a scam," said Karl Hassler, director, IT Security Policy and Compliance.
"UD employees and students are reporting more and more of these phishing scams," he added. "The increased reporting reflects both the increase in the number of identity theft attempts nationwide and the increase in vigilance by the University community."
Keep in mind the following tips for identifying and avoiding phishing scams.
Check links in emails carefully. Never follow links that contain misspellings or that go to suspicious domains.
Never click, open or download attachments that you weren't expecting.
Watch out for a sense of urgency or the threat of consequences; phishing messages often use those tactics to rush you into acting without thinking.
Make sure that the information in the email (sender, subject, content, signature, etc.) make sense together. Watch out for discrepancies and poor writing.
Verify the content of the email only by contacting the alleged sender using a published phone number, verifying the message in person, or by confirming the information in a separate publication. Never reply directly to the email.
Faculty, staff and students are urged to review the Secure UD Threat Alerts blog for examples of identity theft and other scams seen on the University network.
For further information about phishing and IRS tax fraud, consult these recent University of Delaware publications:
UD employees who are uncertain if email is legitimate should check with departmental or college IT staff or with the IT Support Center (302-831-6000 or consult@udel.edu). You can also report a phishing scam by following the directions at the Report a Phishing Scam page.