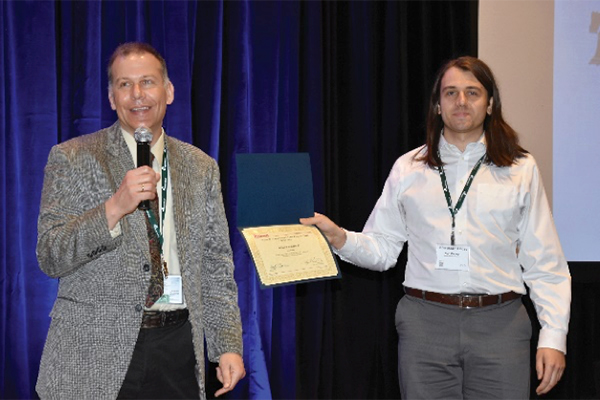 iSchools Video Contest
Prize-winning animated short created by UD Library's Nico Carver
8 a.m., April 5, 2016--The University of Delaware Library has announced that Nico Carver, assistant librarian and coordinator of the Student Multimedia Design Center, has won third place in the inaugural iSchools Video Contest for his video What is an iSchool?. 
Carver is a filmmaker and an alumnus of the iSchool at the University of North Carolina-Chapel Hill. He created the animated short film to promote the field of information studies to current students deciding on possible college majors or graduate school.
National Medal of Science
President Barack Obama recently presented the National Medal of Science to University of Delaware alumnus Rakesh Jain.
Warren Award
Rosalind Johnson, assistant dean for student success in the NUCLEUS Program in UD's College of Arts and Sciences, was presented the John Warren Excellence in Leadership and Service Award during a May 26 ceremony.
The iSchools Video Contest drew submissions from across the globe, and other winners hailed from Spain and China. The award for third place included a $1,000 cash prize and travel support to attend the iConference, which took place in Philadelphia from March 20-23.