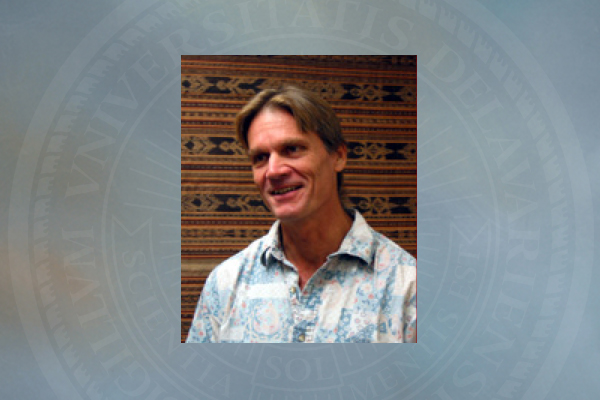 China Forum lecture
Buddhism expert from Hawaii's East-West Center to speak
4:33 p.m., Sept. 19, 2014--The sixth China Forum lecture organized by the Confucius Institute at the University of Delaware will feature guest speaker Peter Hershock, who will present "China, Climate and Compassion: Buddhist Contribution to an Ethics of Intergenerational Justice" on Tuesday, Sept. 23, starting at 5 p.m. in 206 Kirkbride Hall. 
The lecture, which is free and open to the public, is co-sponsored by the Asian Studies program at UD. A reception will follow.
Fulbright awards
Three University of Delaware students and an alumna have received word this spring that they will travel abroad as part of the newest class of Fulbright Student Program award winners.
Peace Corps plans
Two University of Delaware students, John McCarron and Bridgette Spritz, have been selected as Peace Corps volunteers and will serve in Ghana and Rwanda.
Hershock, a noted expert on Buddhism, is director of the Asian Studies Development Program at the East-West Center in Honolulu, Hawaii, where he designs and conducts faculty development programs aimed at globalizing undergraduate humanities and social science education. 
His research focuses on cultural and conceptual dimensions of issues related to education, development, human rights and community in the Asia Pacific region, with special emphasis on equity and diversity.
Hershock has written about the philosophical and historical dimensions of Buddhist practice in Liberating Intimacy: Enlightenment and Social Virtuosity in Chan Buddhism and Chan Buddhism. He also has made use of Buddhist thought to address contemporary issues in Reinventing the Wheel: A Buddhist Response to the Information Age; Buddhism in the Public Sphere: Reorienting Global Interdependence; and Valuing Diversity: Buddhist Reflection on Realizing a More Equitable Global Future. 
His most recent book is Public Zen, Personal Zen: A Buddhist Introduction.