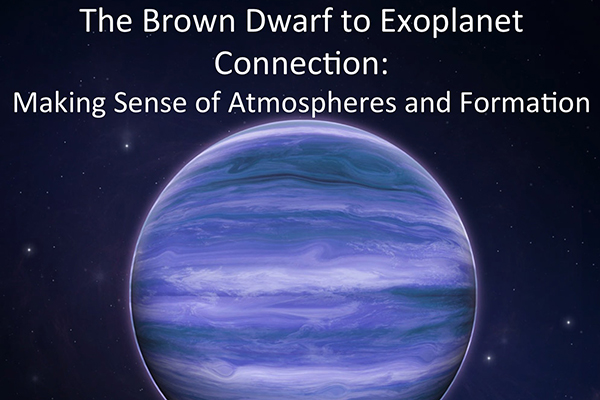 'Failed stars'
UD conference focuses on understanding brown dwarfs and exoplanets
9:33 a.m., Nov. 13, 2014--A recent conference at the University of Delaware brought together astrophysicists who are seeking to understand the often mysterious celestial objects known as brown dwarfs, sometimes called "failed stars."
Many times larger than a giant planet like Jupiter, but smaller than the smallest star, brown dwarfs were first detected in 1995. Unlike a star, which generates so much heat in its center that it shines with its own light, brown dwarfs — like planets — are too cool to produce their own light but instead reflect light from other sources.
Chronic wounds
UD's Millicent Sullivan and Kristi Kiick have received a $1.4 million grant from the National Institutes of Health for research that could provide a new approach to the treatment of chronic wounds.
Prof. Heck's legacy
The American Chemical Society is highlighting the legacy of the late Nobel laureate Richard Heck, the Willis F. Harrington Professor Emeritus of Chemistry at the University of Delaware with a digital tribute on its publications website.
The conference last month at UD, titled "The Brown Dwarf to Exoplanet Connection Conference: Making Sense of Atmospheres and Formation," was chaired by John Gizis, professor of physics and astronomy. He said the goal was for scientists focused on brown dwarfs and on exoplanets, or planets outside our solar system, to discuss how both types of objects formed and how the two research areas overlap.
"This is a very exciting time for brown dwarf and exoplanet astronomers because we have many newly discovered objects to study with our rapidly improving telescope and computer modeling capabilities," Gizis said. 
NASA recently announced its progress on the Transiting Exoplanet Survey Satellite (TESS), which is planned to launch in 2017 and spend two years in orbit discovering thousands of planets that are outside our solar system but close enough to make them relatively easy to study.
The two-day conference drew participants from institutions including Johns Hopkins, Harvard and Columbia universities, the University of Texas at Austin and the Space Telescope Science Institute. Members of the local organizing committee were UD physicists Gizis, Sarah Dodson-Robinson and Jim MacDonald.
Gizis, whose own research includes searching for overlooked nearby stars and brown dwarfs, said many of the brown dwarfs closest to Earth are still unknown. The conference, he said, was highly successful in generating discussion.
"I think the most important outcome was encouraging cross-disciplinary conversations between brown dwarf researchers, exoplanet researchers and solar system scientists," he said.