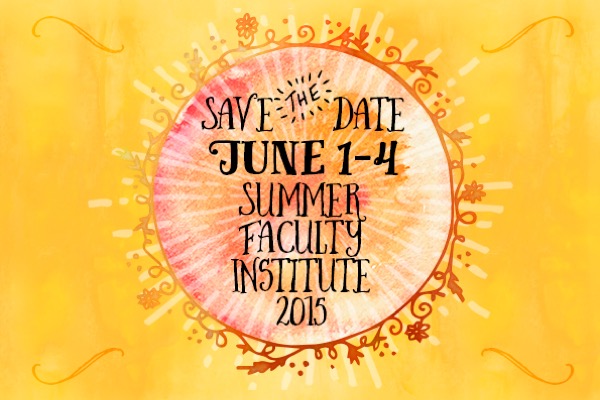 Summer Faculty Institute 2015
Register now for the 2015 Summer Faculty Institute to be held June 1-4
11:17 a.m., May 12, 2015--Those teaching at the University of Delaware who are looking for insight into cutting edge rhetorical and technology-enhanced teaching practices can register for the 2015 Summer Faculty Institute that runs from Monday, June 1, through Thursday, June 4.
This year's central themes – engaging difference, digital humanities, critical thinking, digital storytelling and community engagement – support a program that reflects the latest insights from educational research, progress demonstrated by UD faculty and the most recent opportunities presented by technological advances.
June 6: UDid It! Picnic
All UD faculty and staff members are invited to attend the annual UDid It! employee appreciation picnic, set from 11 a.m.-1:30 p.m., Monday, June 6, on The Green.
2FA protects you
If you are using two-factor authentication (2FA), even if a hacker has your password, your information is probably safe.
About this year's themes:
The Community Engagement theme follows up on UD's recent Community Engagement classification from the Carnegie Foundation for the Advancement of Teaching. Through academic service learning, community-based research, arts-based research and civically engaged volunteerism, students, faculty and staff can gain content knowledge, civic responsibility and multicultural awareness.
The Critical Thinking theme will address topics relevant to the new UD Faculty Senate General Education competency in critical thinking. The sessions in this theme will include a presentation on "Measuring and Enhancing Critical Thinking of Students" by invited guest speakers Kevin Harris and Elizabeth Lisic from Tennessee Technical University. The discussion will explore the domains of critical thinking, which include separating facts from inferences, understanding complex relationships in an unfamiliar topic areas and evaluating hypotheses and conclusions. 
The Digital Humanities theme starts with a keynote roundtable on "Public Humanities 2.0: Cultural Heritage Research-and-Teaching in a Digital Age." This theme will focus attention on the materiality of digital media and the transformations of both scholarly communication and classroom practices made possible by digital media.
The Digital Storytelling theme features "Digital Storytelling to Scholarly Storytelling" by Kyle Dickson, Abilene Christian University, and is accompanied by hands-on, skills-based sessions. Participants can work through a complete digital story production, beginning with storyboarding, moving on to shooting video, then finishing with post-production (importing video footage and photos into video editing software, editing the content, and assembling it into a simple digital story).
Engaging Difference opens the institute with Shaun Harper, University of Pennsylvania, presenting "Student Engagement and Inclusive Campus Environments: From Magical Thinking to Strategy and Intentionality." This theme is for everyone who has interests in learning about and promoting diversity, equity and inclusive teaching practices in their classrooms and departments and throughout the University. 
Those who plan to attend all or part of the Summer Faculty Institute are encouraged to reserve a place now. The 2015 institute is open to all educators, but those not affiliated with the University will need to pay a nominal fee.
For more information, or to register, visit the Summer Faculty Institute website.