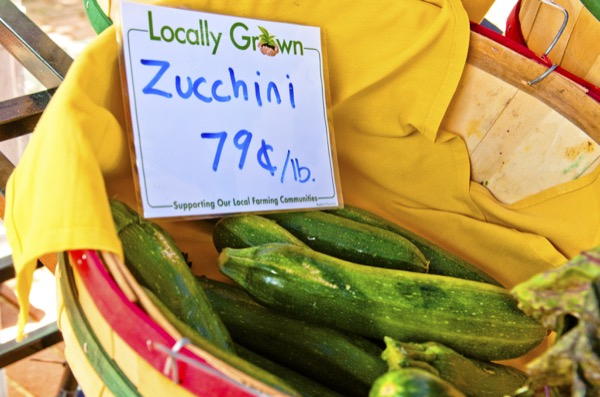 Affordable food
Center for Research in Education and Social Policy to evaluate food incentives
2:29 p.m., May 19, 2015--In 2014, over 49 million Americans in low-income households struggled to put food on their tables, and 46 million Americans participated in the U.S. Department of Agriculture (USDA) Supplemental Nutrition Assistance Program (SNAP). In the same year, 95 percent of Americans under the age of 50 did not eat the recommended amounts of fruits and vegetables, and over two-thirds of adults were classified as overweight or obese. 
When a fast food "value" meal is often cheaper and more accessible than fresh fruit and vegetables, it is easy to see how the additional expense can make poor nutrition both a health and economic concern. 
Chronic wounds
UD's Millicent Sullivan and Kristi Kiick have received a $1.4 million grant from the National Institutes of Health for research that could provide a new approach to the treatment of chronic wounds.
Prof. Heck's legacy
The American Chemical Society is highlighting the legacy of the late Nobel laureate Richard Heck, the Willis F. Harrington Professor Emeritus of Chemistry at the University of Delaware with a digital tribute on its publications website.
Through a new partnership and a $3.77 million USDA Food Insecurity Nutrition Incentive (FINI) grant, the University of Delaware's Center for Research in Education and Social Policy (CRESP) will help address these interconnected issues. 
CRESP is partnering with Wholesome Wave, a nonprofit organization that makes locally-grown food available to underserved families through nutrition incentive programs at farmers markets, community health centers, neighborhood stores and hospital systems.
Wholesome Wave's FINI grant will help food-insecure families in 17 states and the District of Columbia gain access to fresh fruits and vegetables through discounts and incentive programs.
This grant is designed to:
assist 110,000 SNAP consumers;
partner with 32 community-based nonprofit organizations; and 
benefit over 3,400 small and mid-sized farm vendors.
As a subgrantee, CRESP will assess the fruit and vegetable purchase and consumption of participating SNAP consumers in order to better understand the nutritional impacts, costs and outcomes of these initiatives at farmers markets. 
"This is an exciting partnership that will help us identify new ways to encourage families to eat more nutritious foods," said Allison Karpyn, associate director of CRESP.
The center will assess the incentive programs through sophisticated statistical techniques and a multi-site randomized controlled trial. This three-year project will represent the nation's largest randomized controlled trial of the impact of incentives for fruits and vegetables at farmers markets.
"Our goal is not only to understand how much of a difference incentives make but also to learn how much of a difference varied incentive levels may have — comparing, say, a $1 discount versus a $2 discount," explained Karpyn. 
Wholesome Wave contacted Karpyn in particular because she has extensive experience with farmers market evaluation, having served as the director of research and evaluation at the Food Trust in Philadelphia before joining CRESP. 
Prior to the development of this FINI initiative, nutrition incentive programs were implemented at the community level with minimal evaluation. CRESP's participation will allow leaders to make informed decisions about ways to increase healthy eating. 
"This network brings together organizations ranging from a flourishing farmers market group to a large scale nonprofit, capitalizing on the grassroots expertise of community leaders, while also building regional and national impact that allows us to enact the kind of large-scale policy change we see in legislation like FINI," said Michel Nischan, Wholesome Wave founder and CEO.
The FINI initiative begins this year and will continue through 2017. 
By June 2017, the data from CRESP's first year of evaluation will be published. Results from the second year of evaluation will be published in June 2018.
About the Center for Research in Education and Social Policy (CRESP)
Established within the College of Education and Human Development in 2014, CRESP works with communities, researchers and policy-makers to develop and implement scientifically rigorous research that addresses our nation's largest educational and social problems. Learn more about CRESP at this website.
Article by Jessica Henderson