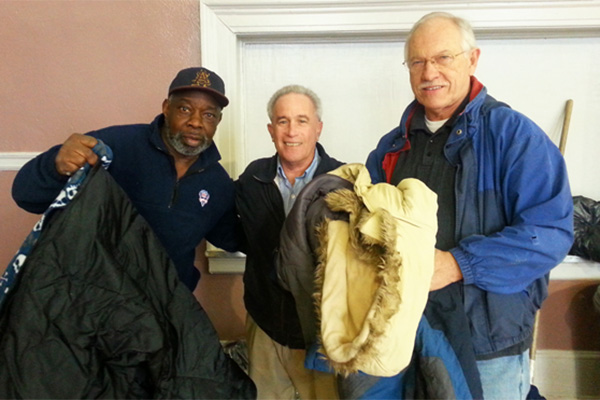 March 27: Planet Aid lunch
Green Liaisons welcome Planet Aid for lunchtime series
11:39 a.m., March 23, 2015--The second University of Delaware Green Liaisons lunch of the spring semester, featuring speaker Terry Kaplan from Planet Aid, will take place on Friday, March 27, from noon to 1 p.m. in the Kirkwood Room of the Perkins Student Center.
Kaplan, Eastern Pennsylvania territory manager for Planet Aid, will discuss this non-profit organization, which collects and recycles used clothes and shoes and supports development projects in some of the poorest parts of the world. 
June 6: UDid It! Picnic
All UD faculty and staff members are invited to attend the annual UDid It! employee appreciation picnic, set from 11 a.m.-1:30 p.m., Monday, June 6, on The Green.
2FA protects you
If you are using two-factor authentication (2FA), even if a hacker has your password, your information is probably safe.
Light refreshments will be served.
Questions about the event can be directed to Francis Karani at fkarani@udel.edu or Emily Behnke at ebehnke@udel.edu.
More about Planet Aid
Planet Aid is committed to protecting the environment, reducing waste and increasing the efficient use of vital resources.
Planet Aid projects empower people and create momentum to improve health, increase income, aid vulnerable children, train teachers and enhance the overall quality of life in the areas they serve. 
Their bright yellow boxes can be found across many major metropolitan areas of the United States. Planet Aid collects and recycles 100 million pounds of clothes and shoes every year. 
More about Green Liaisons Sustainability Lecture Series
Once a month, Green Liaisons are invited to attend a lunchtime presentation on the small steps that can be implemented by every student, faculty and staff member in order to make UD a greener place to learn, work and live.
All lunches in the Green Liaisons Sustainability Lecture Series are open to Green Liaisons and are usually held from noon to 1 p.m. Members are encouraged to bring their own lunches if they want to. Topics and locations change monthly. Drinks and dessert are provided.
Members of the campus community who are not currently Green Liaisons but want to represent their departments can contact Francis Karani at fkarani@udel.edu or Emily Behnke at ebehnke@udel.edu.
More information regarding the lunch schedule, past events and general information on the Green Liaisons Programs can be found on the website. 
Image courtesy of Planet Aid