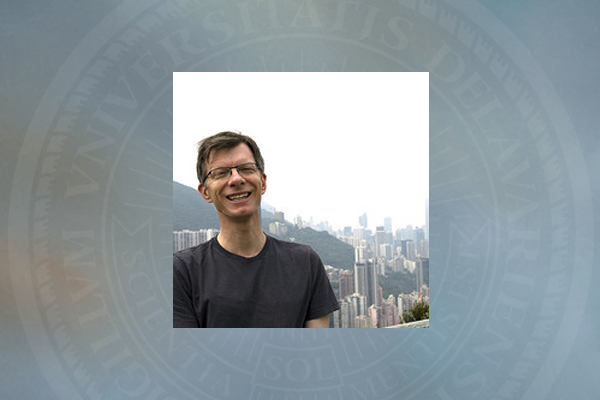 March 23: Bad English
University of California Davis professor to discuss English curricula, culture wars
1:48 p.m., March 17, 2015--John Marx, professor of English at the University of California, Davis, will speak at the University of Delaware about English departments and the culture wars of the 1980s from 2:15-3:35 p.m., Monday, March 23, in Room 123 Memorial Hall.
The talk, titled "Bad English: The Culture Wars Reconsidered," is sponsored by the Department of English. It is free and open to the public and will be followed by a reception.
June 5: Blue Hen 5K
University of Delaware graduates planning to attend Alumni Weekend are encouraged to register for the annual Blue Hen 5K walk and run, which will be held Sunday morning, June 5.
June 6-9: Food and culture series
The 20th annual June Lecture Series at the Osher Lifelong Learning Institute at UD in Wilmington will be held June 6-9. Titled 'June a la Carte,' this year's program focuses on great political documents, feminism, world politics and a Newark cuisine sampler.
Marx will discuss how the 1980s culture warriors were "obsessed" with English departments and seemed sure that revising the curricula could solve the problems facing the nation and its educational system. Today, he says, "assaults on 'the humanities' by governments, businesses or postmodernists are less an issue than the increasing subdivision of labor within the university itself."
Marx's research focuses on contemporary mass media, including novels. He is an editor of the journal Contemporary Literature and is the author of numerous articles and two books, most recently Geopolitics and the Anglophone Novel, 1890-2011.
He is working on a book manuscript provisionally titled Mega: How Mass Media Make Contemporary Cities.