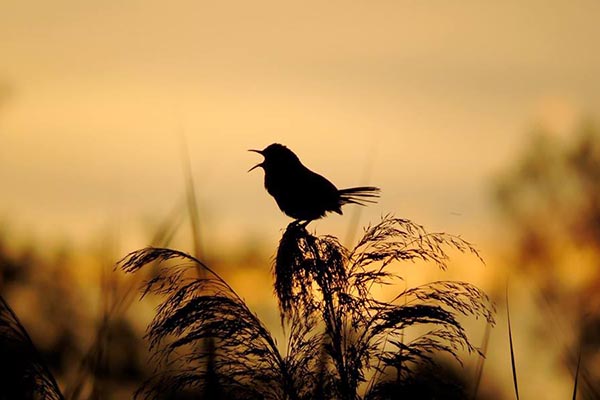 Through July 17: 'Coastal Zone Act'
University Library hosts exhibition on 'Legacy of Delaware Coastal Zone Act'
9:05 a.m., Jan. 21, 2015--The University of Delaware Library has announced a forthcoming new exhibition, "The Legacy of the Delaware Coastal Zone Act: Conserving the First State," which will be on view through Friday, July 17, in the Information Room on the first floor in the Morris Library.
The Coastal Zone Act, signed in 1971 by Gov. Russell Peterson, is widely considered to be the most important -- and one of the most contentious -- piece of environmental legislation ever passed in Delaware. 
June 5: Blue Hen 5K
University of Delaware graduates planning to attend Alumni Weekend are encouraged to register for the annual Blue Hen 5K walk and run, which will be held Sunday morning, June 5.
June 6-9: Food and culture series
The 20th annual June Lecture Series at the Osher Lifelong Learning Institute at UD in Wilmington will be held June 6-9. Titled 'June a la Carte,' this year's program focuses on great political documents, feminism, world politics and a Newark cuisine sampler.
For over 40 years, it has protected 115 miles of Delaware's coast from the destructive impacts of heavy industrialization and commercial development.
An ardent outdoorsman, Peterson recognized the coastal areas of Delaware as critical for the future of the state in terms of quality of life. 
His drive to safeguard the use of the Delaware Bayshore for recreation and tourism came at a political cost to the one-term governor. 
Passage of the act was an uphill battle – Peterson faced criticism from state legislators, industry and members of President Richard Nixon's cabinet who had much invested in the industrialization of the Delaware coast. 
U.S. Secretary of Commerce Maurice Stans accused Peterson of being disloyal to his country. Peterson famously replied, "Hell no, I'm being loyal to future generations of Americans."
Discussed, debated and further legislated since its passage, the influence of the Delaware Coastal Zone Act can be seen most in the protection of Delaware coastal habitats and the opportunities that these unspoiled areas present for residents and researchers. 
To showcase some of the materials in the University of Delaware Library related to this cornerstone legislation and the unique ecological treasures and opportunities it protects, "The Legacy of the Delaware Coastal Zone Act" exhibition will feature selected manuscripts, books including children's books, videos and periodicals.
The exhibition will also include information on Peterson and the act, ecological treasures of the Delaware coast, the importance of protected habitats to the extraordinary symbiotic relationship between the red knot shorebird and the prehistoric horseshoe crab, and local research and future directions connected to these topics. 
The curators of the exhibition are Meg Grotti, associate librarian and coordinator, Library Instruction, Reference and Instructional Services Department, and Meghann Matwichuk, associate librarian and coordinator, Film and Video Collection, Multimedia Collections and Services Department.
An online version of the exhibition will be available at this website. 
Photograph by Meghann Matwichuk. Used with permission.