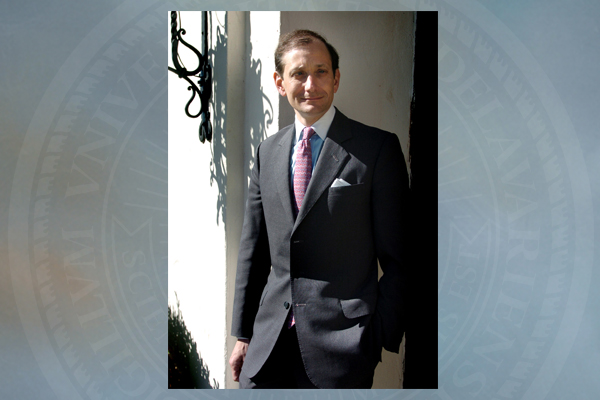 Most impactful
UD's Charles Elson included in list of most impactful people in business ethics
2:38 p.m., Feb. 3, 2015--The University of Delaware's Charles Elson is listed as number 29 on Ethisphere's list of the 100 most influential people in the world of business ethics.
Ethisphere, a management consulting firm specializing in corporate ethics, has included Elson in their list since 2011, his rank steadily rising over time.
National Medal of Science
President Barack Obama recently presented the National Medal of Science to University of Delaware alumnus Rakesh Jain.
Warren Award
Rosalind Johnson, assistant dean for student success in the NUCLEUS Program in UD's College of Arts and Sciences, was presented the John Warren Excellence in Leadership and Service Award during a May 26 ceremony.
"I'm honored and delighted," said Elson, who is the Edgar S. Woolard, Jr. Chair in Corporate Governance, a professor of finance and director of the John L. Weinberg Center for Corporate Governance in the Alfred Lerner College of Business and Economics.
Elson added that he was "pleasantly floored" by the most recent ranking.
"I was thrilled," Elson continued. "That's a list I'd love to be on lots of times."
Elson discussed his work at the Weinberg Center as a crucial element of his impact on the business ethics community, adding that UD's strong support of the center is critical to its ongoing success.
Upcoming Weinberg Center events include a corporate governance symposium on Tuesday, March 17, which Elson said will bring "leading institutional investors and advisers from around the country" to the UD campus.
Elson also recommends that UD students take advantage of the Weinberg Center's many internship programs, calling them "tremendous opportunities."
Article by Sunny Rosen