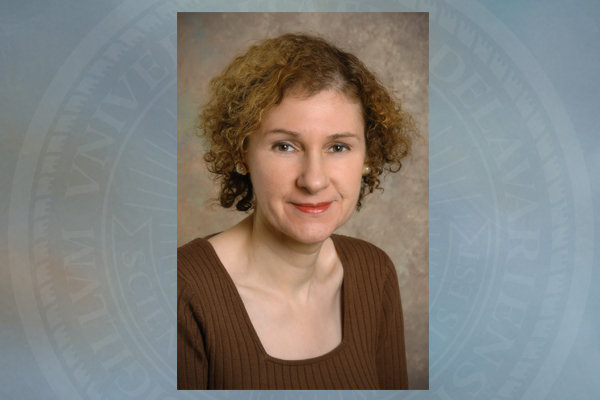 'Diverse' citation
UD's Stetz named among top 25 women in higher education
10:09 a.m., April 6, 2015--Margaret D. Stetz, Mae and Robert Carter Professor of Women's Studies and professor of humanities at the University of Delaware, has been recognized by Diverse: Issues in Higher Education for her outstanding leadership and significant contributions to higher education.
The "Top 25 Women in Higher Education" were highlighted in the magazine's March 12 issue, in celebration of Women's History Month. 
National Medal of Science
President Barack Obama recently presented the National Medal of Science to University of Delaware alumnus Rakesh Jain.
Warren Award
Rosalind Johnson, assistant dean for student success in the NUCLEUS Program in UD's College of Arts and Sciences, was presented the John Warren Excellence in Leadership and Service Award during a May 26 ceremony.
The magazine said it selected women "who have made a difference in the world by tackling some of higher education's toughest challenges and exhibiting extraordinary leadership skills."
"Their examples are an inspiration to us all," the magazine said in announcing the special issue.
Stetz, who earned her doctorate at Harvard University and has taught at the University of Virginia and Georgetown University, is the author of more than 100 published essays on such subjects as Victorian art and print culture, neo-Victorian literature and film, women and war, and fashion.
Her books include monographs (British Women's Comic Fiction, 1890-1990), exhibition catalogs (Gender and the London Theatre, 1880–1920, and Facing the Late Victorians), co-edited essay collections (Michael Field and Their World and Legacies of the Comfort Women of WWII) and co-authored exhibition catalogs (The Yellow Book, England in the 1890s and England in the 1880s). 
Stetz serves on various editorial boards, including those of the University of Delaware Press and of such scholarly journals as Victorian Literature and Culture, Nineteenth-Century Studies, Victorian Periodicals Review and Neo-Victorian Studies.
She also has curated or co-curated numerous exhibitions related to Victorian art, literature and publishing history. She is co-curator of an exhibition currently on view at The Rosenbach of the Free Library of Philadelphia, Everything is Going on Brilliantly: Oscar Wilde and Philadelphia.
At Georgetown University, Stetz held the first joint faculty appointment in women's studies and was the founding faculty adviser to its Women's Center. 
In 2000, she received the National Association for Women in Catholic Higher Education's Wise Woman Award for scholarship and service in women's studies. 
"But my greatest honor," says Stetz, "is in having UD's first named professorship in women's studies and being privileged to carry on the pioneering work of Mae Carter. I'm proud to be part of UD's Department of Women and Gender Studies, with its long and distinguished history of feminist education."
Diverse was launched in 1984 as Black Issues In Higher Education. Today's retitled magazine, which is published bi-weekly, focuses on matters of access and opportunity for all in higher education.