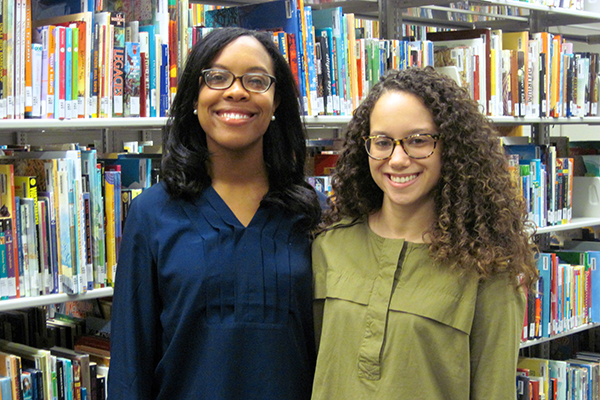 NASP minority scholarship
CEHD students awarded competitive scholarships in school psychology program
8:22 a.m., April 14, 2015--For the second year in a row, a University of Delaware graduate student in the College of Education and Human Development has won the prestigious National Association of School Psychologist Education and Research Trust (NASP-ERT) minority scholarship for graduate training in school psychology.
The NASP-ERT Minority Scholarship Program was established in 1995 by Deborah P. Crockett to support the graduate training of minority students pursuing careers in school psychology. The program lowers financial barriers to make training more accessible, while highlighting the accomplishments of promising future professionals.
National Medal of Science
President Barack Obama recently presented the National Medal of Science to University of Delaware alumnus Rakesh Jain.
Warren Award
Rosalind Johnson, assistant dean for student success in the NUCLEUS Program in UD's College of Arts and Sciences, was presented the John Warren Excellence in Leadership and Service Award during a May 26 ceremony.
"There are over 200 school psychology programs in the nation who are eligible to nominate students. In most years only three scholarships are awarded," said Kathleen Minke, professor in the School of Education and coordinator of the School Psychology Program. "It is really remarkable that we have had students recognized two years in a row."
Joy Taylor, a second year graduate student pursuing her education specialist degree, was announced as one of three recipients in 2015.
Taylor is a research assistant for Marika Ginsburg-Block, a professor in the School of Education. Her work has included examining early childhood literacy programs that support the involvement of dual language components. At the 2015 NASP Annual Convention, Taylor presented a poster on the family and home elements of her research. 
"The greatest thing about school psychology is that it takes the best of a lot of different fields allowing you to serve in many different capacities," said Taylor. "We get to work with students, parents and teachers, and conduct counseling, consultation and assessment." 
The scholarship will allow Taylor to immerse herself in her internship, and allow her to have time to create important relationships with students at one school.
After graduation, Taylor aspires to work closely with minority students and students from low income households, to serve as a positive force in their lives.
2014 Recipient
Katherine Holmes, a graduate student in the same cohort as Taylor, received this scholarship in 2014.
Holmes has a passion for promoting family involvement in education within low-income communities. 
"As school psychologists our main goal is to support the mental health and development of all students. This includes providing resources and assistance to teachers and school staff who work with students with diverse needs, including those with learning differences," said Holmes. "During my internship I aim to grow my skills in effectively consulting, counseling and assessing the needs of students." 
Holmes is currently a research assistant who supports the work of faculty in the school psychology program. She coordinates Council for the Accreditation of Education Preparation (CAEP) data collection, provides support to program applicants and alumni, and manages program events. Recently, she has been working on a project investigating the quality of internship training in school psychology. 
Both recipients are grateful for the scholarship that will allow them to fully immerse themselves in their research while gaining experience working in schools as part of their practicum. 
"The faculty is so proud of Kaity and Joy.  We expect great things from them as they progress in their careers," said Minke.
Article and photo by Elizabeth Adams