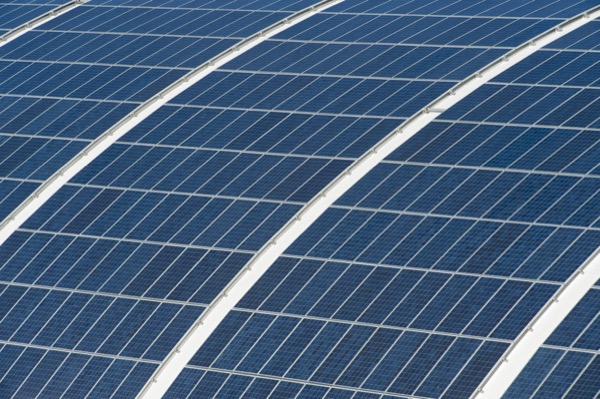 April 24: Earth Month lunch
Nature Society representative, UD energy manager to address Green Liaisons
1:43 p.m., April 23, 2015--Brenna Goggin, an environmental advocate from the Delaware Nature Society, and Zach Platsis, energy manager with University of Delaware Facilities, Real Estate and Auxiliary Services, will speak to the UD Green Liaisons over lunchtime from noon-1 p.m., Friday, April 24, in the Perkins Student Center Alumni Lounge.
Goggin will present regarding the society's "Clean Water Campaign: Delaware Clear Choice." 
June 6: UDid It! Picnic
All UD faculty and staff members are invited to attend the annual UDid It! employee appreciation picnic, set from 11 a.m.-1:30 p.m., Monday, June 6, on The Green.
2FA protects you
If you are using two-factor authentication (2FA), even if a hacker has your password, your information is probably safe.
Platsis will speak about the University's most recent expansion into the world of solar power as a cleaner energy alternative. 
More on the Clean Water Campaign
Due to failing infrastructure, population growth and contamination from chemicals, pesticides and other harmful contaminates, Delaware is facing issues of polluted water. 
Sixty-seven percent of Delawareans think about the quality of their water and believe that their drinking water is contaminated, and one-third believe local caught fish and seafood are not safe to eat.
Eighty-two percent of residents, however, believe that pollution in local waters can be fixed. 
The Delaware Nature Society plans to build on that optimism by encouraging and empowering state residents to support secure funding for clean water. 
More on the University's solar expansion
After receiving the 2009 Senior Class Gift designated for solar initiatives, the University entered an agreement with the solar company Standard Solar Inc. to install over 2,000 total solar panels on three different buildings on campus. 
The project, when completed, was expected to yield 1,035 kilowatt hours of electricity and prevent the emission of 1.8 million pounds of carbon dioxide each year. 
The panels also served as an addition to the University's Path to Prominence initiative.
About the speakers
Born and raised in Sussex County Delaware, Goggin grew up with an appreciation of the outdoors and Delaware's environment. 
Since her start with Delaware Nature Society in 2008 as the Environmental Advocate, Goggin has served on various state committees such as the Recycling Public Advisory Committee, Freshwater Wetland Advisory Committee and the Sea Level Rise Advisory Council. 
As the environmental advocate and now advocacy manager, Goggin is responsible for Delaware Nature Society's grassroots advocacy and government affairs work, serves as the liaison between the organization and elected and appointed officials and promotes the organization both in Dover and in Washington, D.C. 
Previously an energy consultant at the engineering and architecture firm SSOE Inc., Platsis is now UD's energy manager. He will share the progress that the University has made to fulfill its solar energy goals, with emphasis on this array installation.
More about Green Liaisons Sustainability Lecture Series
Once a month, Green Liaisons are invited to attend a lunchtime presentation on the small steps that can be implemented by every student, faculty and staff member in order to make UD a greener place to learn, work and live.
All lunches in the Green Liaisons Sustainability Lecture Series are open to Green Liaisons and are usually held from noon-1 p.m. Members are encouraged to bring their own lunches. Topics and locations change monthly. Drinks and dessert are provided.
Members of the campus community who are not currently Green Liaisons but want to represent their departments can contact Francis Karani at fkarani@udel.edu or Emily Behnke at ebehnke@udel.edu.
More information regarding the lunch schedule, past events and general information on the Green Liaisons Programs can be found on the website.