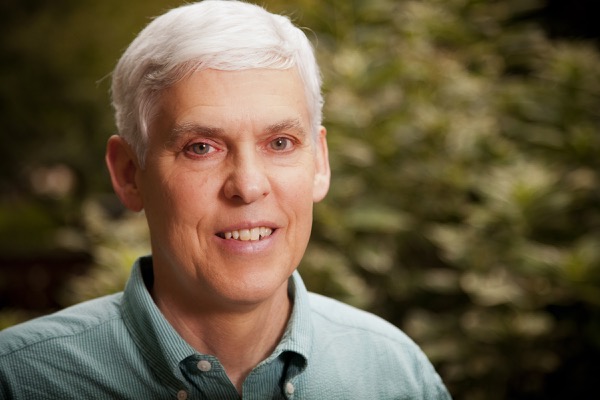 April 13: Slavery topic of lecture
North Carolina professor to discuss research on slave narratives
11:18 a.m., April 6, 2015--William L. Andrews, E. Maynard Adams Professor at the University of North Carolina at Chapel Hill, will speak from 2-3:30 p.m. Monday, April 13, in Room 108 Memorial Hall on the University of Delaware campus.
The talk, titled "Work, Privilege, and Class in American Slavery," is sponsored by the Department of English. It is free and open to the public and will be followed by a reception.
June 5: Blue Hen 5K
University of Delaware graduates planning to attend Alumni Weekend are encouraged to register for the annual Blue Hen 5K walk and run, which will be held Sunday morning, June 5.
June 6-9: Food and culture series
The 20th annual June Lecture Series at the Osher Lifelong Learning Institute at UD in Wilmington will be held June 6-9. Titled 'June a la Carte,' this year's program focuses on great political documents, feminism, world politics and a Newark cuisine sampler.
Andrews will present an introduction to his work-in-progress, a study of more than 50 slave narratives published in English between 1840 and 1865. He will discuss the impact of class on these narrators' assessments of slavery, their fellow slaves and their masters and overseers, as well as the narrators' own self-representations in their antebellum autobiographies.
Hundreds of articles, book chapters, monographs and scholarly and popular editions devoted to the pre-Civil War African American slave narrative have been published during the last 40 years, but the treatment of class distinctions and divisions among the enslaved has received little attention.
Andrews, a professor of English and comparative literature, is the author of The Literary Career of Charles W. Chesnutt and To Tell a Free Story: The First Century of Afro-American Autobiography, 1760-1865. 
He is co-editor of The Oxford Companion to African American Literature and The Norton Anthology of African American Literature, and is general editor of The Literature of the American South: A Norton Anthology and North American Slave Narratives, a database and electronic text library.
Andrews has edited more than 40 books on a wide range of African American literature and culture. His essays and articles have won awards from American Literature in 1976 and from PMLA, the journal of the Modern Language Association of America, in 1990, and he has won fellowships from the National Endowment for the Humanities, the American Council of Learned Societies and the Center for Advanced Study in the Behavioral Sciences.
Article by Ashley Heller