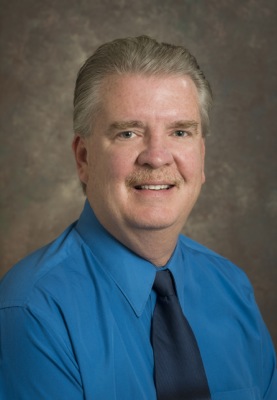 National recognition
UD's Allison named outstanding faculty member by Kappa Alpha Theta
8:34 a.m., Sept. 24, 2013--When the national chapter of Kappa Alpha Theta was soliciting nominations for their Outstanding Faculty Member award, they set a high bar. They were looking for professors who inspire their students, provide an outstanding learning experience and are dedicated to serving the fraternity's mission.
After culling through 110 applications from across the U.S, and Canada, the University of Delaware's Gary Allison, assistant professor of special education, was selected as one of the organization's Ten Outstanding Faculty Members. 
National Medal of Science
President Barack Obama recently presented the National Medal of Science to University of Delaware alumnus Rakesh Jain.
Warren Award
Rosalind Johnson, assistant dean for student success in the NUCLEUS Program in UD's College of Arts and Sciences, was presented the John Warren Excellence in Leadership and Service Award during a May 26 ceremony.
Allison is deeply committed to teaching and service, and helps his students gain experience with children with disabilities both inside and outside of the classroom. 
In his nomination form, his students wrote, "Dr. Allison is constantly searching for new ways to improve his own teaching, knowledge, and understanding. He uses a variety of different methods to get the class involved and engaged including games, trivia, or videos." 
"Gary's students often say that his enthusiasm for the subject of special education is so strong that they cannot help but want to learn as much as they possibly can," said Laura Eisenman, associate professor in the School of Education and adviser for the disabilities studies minor. "Students genuinely enjoy being in class and learning from him. He is also available outside of the classroom to discuss student teaching placements or provide other resources."
Allison was deeply touched by the designation, saying, "I am honored to be recognized for my work by KAT. It is deeply gratifying to think that I play a small role in the professional preparation and professional development of so many wonderful educators. To think that my students think this highly of me is so humbling and is simply beyond words."
In addition to teaching at UD for 21 years, Allison also serves as an adviser to three student organizations -- Autism Speaks UD, the UD Student Council on Children with Special Needs and UD Best Buddies. 
Allison is the coordinator of the UD statewide autism certification program and also serves as vice president of the Delaware Association for Behavior Analysis. He is on the board of the Epilepsy Foundation of Delaware and also works with families of students with disabilities and autism spectrum disorders. 
"Since his appointment in the School of Education, Gary has been deeply dedicated to his students' personal and professional development," said Ralph Ferretti, director of the School of Education. "He is an inspirational teacher, having twice been awarded the University's Excellence in Teaching Award. Kappa Alpha Theta's recognition demonstrates his commitment to the excellence of his mentoring, both inside and outside the classroom." 
About Kappa Alpha Theta
Kappa Alpha Theta, founded in 1870 at DePauw University (then Asbury College) in Greencastle, Ind., is recognized as a leader in the Greek community in terms of programs for members, scholarships awarded, and chapter excellence. Kappa Alpha Theta supports 129 college chapters and 197 alumnae groups across the US and Canada. Membership totals more than 236,900. The Zeta Tau Chapter was founded at the University of Delaware in 1995.
Article by Alison Burris