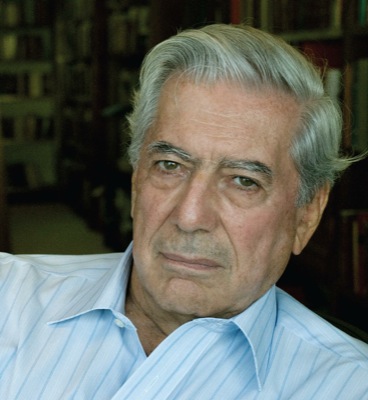 Oct. 31, Nov. 1: Nobel Laureate
Mario Vargas Llosa to speak as part of visiting writers series
8:35 a.m., Oct. 1, 2013--The University of Delaware community will welcome Peruvian writer and Nobel Laureate Mario Vargas Llosa to campus Oct. 31 and Nov. 1. He will participate in three events that are free and open to the public.
The visit is part of the "Transnational Encounters" visiting authors series made possible through a cornerstone grant from the College of Arts and Sciences' Interdisciplinary Humanities Research Center.
June 5: Blue Hen 5K
University of Delaware graduates planning to attend Alumni Weekend are encouraged to register for the annual Blue Hen 5K walk and run, which will be held Sunday morning, June 5.
June 6-9: Food and culture series
The 20th annual June Lecture Series at the Osher Lifelong Learning Institute at UD in Wilmington will be held June 6-9. Titled 'June a la Carte,' this year's program focuses on great political documents, feminism, world politics and a Newark cuisine sampler.
Vargas Llosa will deliver his keynote address on the theme of transnational encounters at 5 p.m. on Oct. 31 in the auditorium of Clayton Hall. On Nov. 1, in the Roselle Center for the Arts, he will read excerpts from his works in Spanish at 10:30 a.m. and in English at 2:30 p.m.
Vargas Llosa is one of the leading writers and intellectuals of our time. In 2010, when officials of the Swedish Academy announced his Nobel Prize in Literature, they cited "his cartography of structures of power and his trenchant images of the individual's resistance, revolt and defeat."
With more than 150 literary prizes and nearly 50 honorary doctorates, he is the author of over 60 works, including novels, essays, short story collections and dramatic works. Additionally, Vargas Llosa publishes weekly columns in major American and European newspapers. His themes treat issues related to Peruvian and Latin American society and also address such fundamental problems of the human condition as the yearning for happiness, the presence of evil in the world, boundless ambition and the secret desires of ordinary people.
The events are organized and hosted by the Department of Foreign Languages and Literatures and the Department of English, with additional sponsorship from the Center for Global and Area Studies, Institute for Global Studies, English Language Institute, Department of Political Science and International Relations, Department of History, Student Life, the Center for Black Culture and the University of Delaware Library.