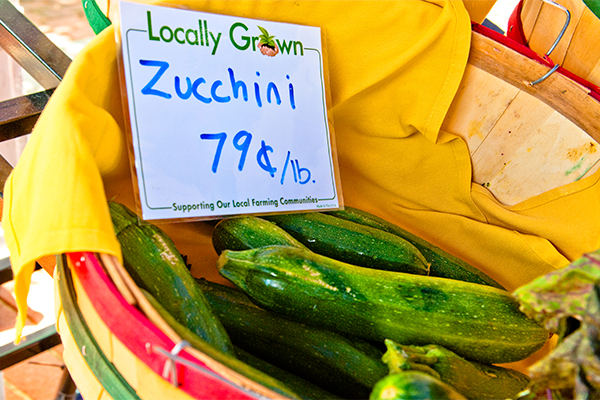 Farmers Market
University Farmers Market to run Thursdays, June 19 through Sept. 25
1:36 p.m., May 22, 2014--Celebrating its fifth season, the University of Delaware's summer Farmers Market is back at Mentors' Circle from 11 a.m.-2 p.m. Thursdays beginning June 19.
The Farmers Market, to be held every Thursday through Sept. 25, offers a wide variety of locally grown produce, spices, baked goods and more.
From graduates, faculty
As it neared time for the processional to open the University of Delaware Commencement ceremonies, graduating students and faculty members shared their feelings about what the event means to them.
Doctoral hooding
It was a day of triumph, cheers and collective relief as more than 160 students from 21 nations participated in the University of Delaware's Doctoral Hooding Convocation held Friday morning on The Green.
Along with items from more than 21 local area farms, the market includes a Chef's Table where visitors can sample and take home unique summer recipes.
The Farmers Market will once again have UDairy Creamery alongside offering delicious ice cream, perfect for a sweet summer treat.
New to the Farmer's Market this year is UD's College of Agriculture and Natural Resources, which will have fresh plants and flowers for sale.
In case of inclement weather, the Farmers Market will move its operations to Friday, also at Mentors' Circle.
Acceptable payment methods include points, flex, and cash.