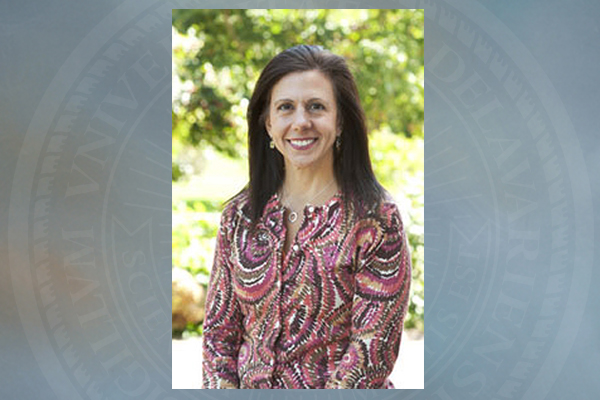 Smart investments
Business alumna invests in graduate teacher education
9:15 a.m., May 13, 2014--Donna Fontana, a 1985 graduate of the University of Delaware, knows good investments.
With 25 years in the financial sector, she has worked at UBS/PaineWebber, Merrill Lynch and National Financial, a Fidelity Investments company, where she is currently senior vice president of sales. 
'Resilience Engineering'
The University of Delaware's Nii Attoh-Okine recently published a new book with Cambridge University Press, "Resilience Engineering: Models and Analysis."
Reviresco June run
UD ROTC cadets will run from New York City to Miami this month to raise awareness about veterans' affairs.
But education is one of her greatest priorities. And it's her combination of Blue Hen pride and business acumen that led to her most recent investment — a $500,000 commitment to support graduate students in education through the Fontana Family Graduate Tuition Scholarship.
"This gift is truly an investment in the excellence of our graduate program, but even more so, in the students we graduate — the ones who are shaping and redefining excellence in the classroom," says Lynn Okagaki, dean of the College of Education and Human Development.
In early 2013, Fontana met with Okagaki to see how she could better help prepare successful teachers. 
"What will help the college the most?" Fontana asked at the time. When the dean mentioned the need to attract talented students to UD's graduate program in education, the UD alum was thrilled to help.  
The Fontana Family Graduate Tuition Scholarship will provide support for graduate students whose research aims to improve educational practices in the United States.
Fontana, a 1985 graduate of the Alfred Lerner College of Business and Economics, has long been a champion of quality education. 
She is a volunteer teacher for Citizen Schools, an extended learning day program, where she teaches financial literacy to middle school students in East Harlem. For the past 15 years, she has sponsored promising inner-city students by covering their tuition at a parochial school and mentoring them through graduation. She has seen how this opportunity changed their lives, as many of them went on to higher education and broke the cycle of poverty in their families.
Supporting education and UD — not just financially, but also with her time and talent — is not new to Fontana. She is a member of President's Leadership Council, working with President Patrick Harker to increase public engagement and philanthropic support for the University. And in 2011, she established the Fontana Family Education Scholarship to help fund tuition for undergraduate teacher education majors. 
"Giving is addictive, but really I wanted to do more," she says. "Although I wasn't exposed to UD's teacher education programs when I was a student, preparing students to be excellent teachers is a product I wanted to invest in."