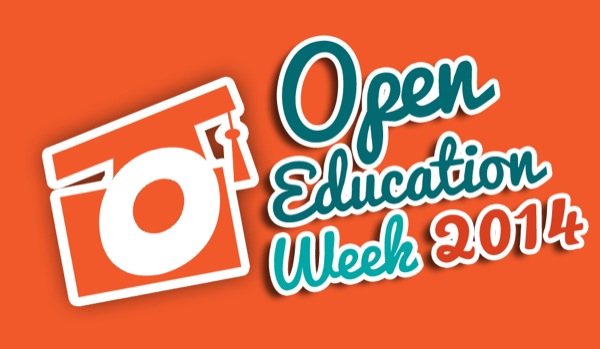 Open Education Week
UD faculty can participate in open education events March 10-15
1:56 p.m., March 7, 2014--March 10-15 is Open Education Week, a worldwide event sponsored by the Open Courseware Consortium to raise awareness about open education and its impact on teaching and learning worldwide.
University of Delaware faculty members are invited to participate in a variety of online and on-campus events during the week.
June 6: UDid It! Picnic
All UD faculty and staff members are invited to attend the annual UDid It! employee appreciation picnic, set from 11 a.m.-1:30 p.m., Monday, June 6, on The Green.
2FA protects you
If you are using two-factor authentication (2FA), even if a hacker has your password, your information is probably safe.
The open education movement is focused on affordable access to education. It promotes the creation, remix and redistribution of learning materials — for example, videos, podcasts, music, articles, images or textbooks — through open licenses, such as those available through Creative Commons.
Open education also promotes the use of Internet resources and social media to take students' learning experience beyond the classroom walls — to make it richer and more authentic while also making educational resources more available globally.
UD has already had an impact on the open education community. For example, the online virtual microscope developed for use by UD students in 2003 is now used by students all over the world. More than 200,000 people from around the globe used this open resource over 350,000 times during 2013.
How can UD faculty participate in Open Education Week?
IT Academic Technology Services (IT-ATS) will host local events to promote open education to UD faculty, staff, and students. Highlights of this year's events at UD include the following:
Monday, March 10, 12:30 p.m.: Open at UD, a directory of UD-created open learning materials and resources, will be launched with an announcement during the People, Projects and Partners lunchtime speaker series in 110 Interdisciplinary Science and Engineering Laboratory (ISE Lab). (Registration is required to attend the People, Projects and Partners sessions.) Immediately after the March 10 session, IT-ATS and other UD staff will be available in 208 ISE Lab to answer questions about and to discuss Open at UD. This project is collecting open learning objects created and used by UD faculty to enhance the visibility of these resources and increase their potential for reuse.
Thursday, March 13, 11a.m.: Presentation by Mathieu Plourde, IT-ATS, titled "Why Open Matters?" in 104 East Hall, followed by a luncheon and workshop titled "OER Treasure Hunt," in which faculty members can find and review open educational resources that might be useful in their courses. To register for this presentation and luncheon, send an email to Mathieu@udel.edu providing your name, department, and email address. 
March 10-15 (all week): Visit UD's Open Education Week webpage to see all campus Open Education Week events and to find a link to over 50 free open education webinars in which UD faculty can choose to participate.
Participation in all on-campus and online Open Education Week events is free and open to anyone. For questions about the week's events or open education in general, submit an IT-ATS contact form or call 302-831-0640.