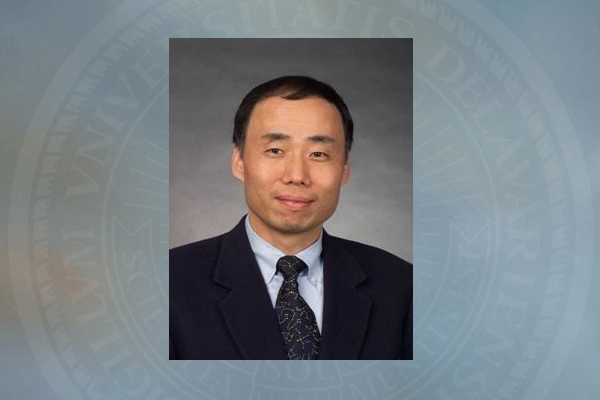 March 21: Nowinski Lecture
Brown University's Kyung-Suk Kim to deliver Nowinski Lecture
2:23 p.m., March 12, 2014--Kyung-Suk Kim, professor of engineering at Brown University, will deliver the Jerzy L. Nowinski Distinguished Lecture at the University of Delaware on Friday, March 21.
The lecture will be held at 11 a.m. at the Center for Composite Materials, Room 106, with refreshments to follow.
June 5: Blue Hen 5K
University of Delaware graduates planning to attend Alumni Weekend are encouraged to register for the annual Blue Hen 5K walk and run, which will be held Sunday morning, June 5.
June 6-9: Food and culture series
The 20th annual June Lecture Series at the Osher Lifelong Learning Institute at UD in Wilmington will be held June 6-9. Titled 'June a la Carte,' this year's program focuses on great political documents, feminism, world politics and a Newark cuisine sampler.
A board member of the Society of Engineering Science, Kim is known in the scientific community as an engineering scientist, inventor and educator.
His research focuses on solid mechanics of small scale material structures and the experimental and theoretical study of the nano and micromechanics of solids. He is the inventor of numerous new scientific instruments and analytical methods, and recently initiated "ruga mechanics" as a new thrust in applied mechanics research.
Over the past decade, researchers have studied principles of nonlinear composite materials to design and manufacture soft materials. In Kim's lecture, titled "Ruga Mechanics of Nanostructures for Multifunctional Flexible Composites," he will discuss the use of ruga state control to regulate material properties and the influence of nonlinear mechanics of soft layered composites on ruga-phase diagram construction. 
Kim will present a mathematical analysis of sequential bifurcation processes in surface deformation of multi-layered neo-Hookean substrates and its implications on engineering multi-scale ruga structures. He will also introduce the "Dual-Tip AFM Interferometer" (DT-AFMI), a new invention that makes the invisible visible.
Kim's invited lecture is part of the Department of Mechanical Engineering's 2014 Spring Lecture Series. For more information about the series, click here.
About the Nowinski Lecture
The lecture series was initiated in 1975 in honor of the late Jerzy L. Nowinski, who was H. Fletcher Brown Professor at the University of Delaware from 1961 to 1973 and is recognized for his contributions to applied mechanics. 
Each year, one outstanding individual in this field is invited to present a lecture in the series, which is sponsored by the Department of Mechanical Engineering.