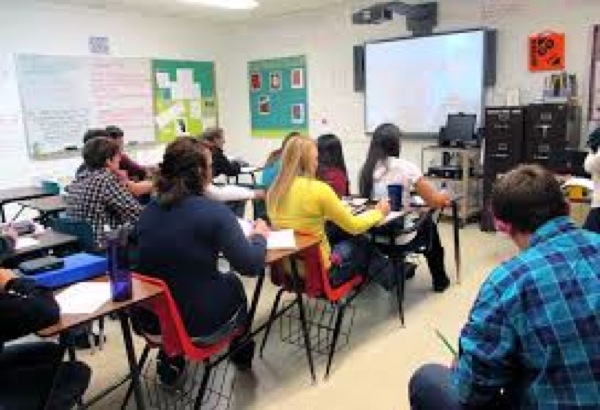 A mastery of teaching
UD alumna combines English, technology and compassion
8:30 a.m., March 13, 2014--When University of Delaware alumna Kendra DeMicco, who received a master's degree from the College of Education and Human Development, became an English teacher, she didn't want her students to simply polish their reading and writing skills. She was determined to help them become conscientious global citizens.
After she obtained her first teaching position at Hayden (Colo.) High School, she had her students read Escape from Camp 14, a book by Blaine Harden about Shin Dong-hyuk, the only person born in a North Korean "total control zone" internment camp to successfully escape.
'Resilience Engineering'
The University of Delaware's Nii Attoh-Okine recently published a new book with Cambridge University Press, "Resilience Engineering: Models and Analysis."
Reviresco June run
UD ROTC cadets will run from New York City to Miami this month to raise awareness about veterans' affairs.
To help bring the story to life for her students, she contacted Harden, an internationally renowned journalist, and arranged to have him speak to her class via Skype. By infusing modern-day technology with her lesson plan, DeMicco found she was able to provide her students a unique opportunity.
"Hayden is a very small town, and many of my students do not travel far from Colorado, let alone leave the country. I am passionate about giving my students the opportunity to pull themselves out of their own culture and see the world from different perspectives," said DeMicco.
She found technology enhanced the process immensely. "I watched my students engage in a dialogue about real-world, current issues, with a professional journalist," she said. "They rose to the occasion, articulating their reactions and questions about the text thoughtfully and clearly and ultimately represented themselves very positively. Mr. Harden was thrilled to discuss his work and my students were able to gain a tangible global perspective."
DeMicco completed her master of arts in teaching (MAT) degree in 2013. The program allowed her to work as a student teacher while taking her graduate courses simultaneously. In August, she was able to obtain a teaching position in Colorado.
"Now that I am well into my first year of teaching, I can see the full effects of the preparation that the MAT program gave me," she said. "The rigorous 11-month program equipped me with skills to be successful in preparing engaging lessons, implementing those lessons within the classroom and managing the classroom well."
Article by Elizabeth Penczak
Photo courtesy of Pat Moore and Steamboat Pilot and Today, Steamboat Springs, Colo.