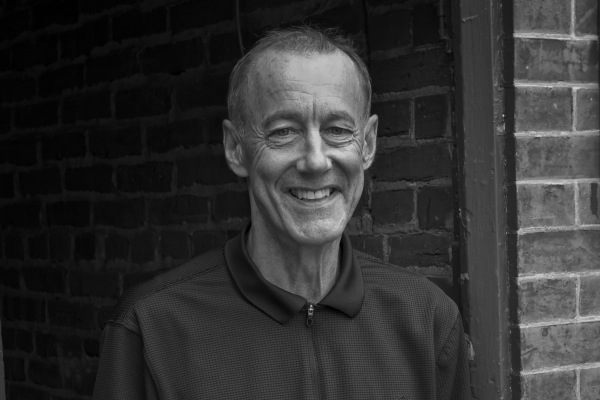 In memoriam
Friends, colleagues remember Prof. John Dohms
12:25 p.m., March 7, 2014--The University of Delaware extends condolences to the family, friends and colleagues of John E. Dohms, a retired professor of animal and food sciences at the University, whose death was confirmed by Newark Police on Feb. 28. Prof. Dohms had been missing since Sept. 13, 2012.
A member of the UD faculty for 32 years, Dr. Dohms retired in 2009 with the rank of professor of microbiology of infectious diseases. His research focused on the pathology of avian disease, and his former students have praised his inspirational teaching and the impact he has had on their lives and careers.
Mark Rieger, dean of the College of Agriculture and Natural Resources (CANR), said, "We at CANR grieve the loss of a dedicated colleague and friend who touched the lives of numerous students, faculty and staff. John's contributions and impacts to the ANFS program were unparalleled." 
Limin Kung, S. Hallock du Pont Professor of Animal and Food Sciences, wrote, "John was respected and loved by all of us to the highest degree. At the height of his career, he was one of the best teachers and an excellent researcher. Students UNIVERSALLY loved him, because of his kind and caring nature as a person and mentor. Students flocked to his classes and to him as an academic adviser. Colleagues regularly sought advice and collaborated with him. As important as all other things, John was a good friend to all of us!"
Jack Gelb Jr., chairperson of the Department of Animal and Food Sciences, said, "John will be missed by many friends and colleagues in this country who benefited from his service and contributions to the field of animal health. His legacy is reflected in the many fine students he mentored and trained and his sincere desire to make the world a better place."
"Our thoughts and prayers go to Dr. Kim Herrman, John's partner of over 25 years and an alumnus of our ANFS program, as well as many other family members and friends," Rieger said.
Born in New York City, Dr. Dohms graduated from Fair Lawn High School in New Jersey in 1966. He received bachelor's and master's degrees in biology from Bowling Green State University in 1970 and 1972, respectively, and earned his Ph.D. in veterinary microbiology from Ohio State University in 1977. 
In addition to being a collegiate lacrosse player and lifelong fan of that sport, Dr. Dohms was an avid athlete and outdoorsman who enjoyed swimming, running, whitewater rafting or biking. He took many trips with his friends to experience the outdoors in Central and South America, Africa, New Zealand and the United States, and to pursue his passions that also included fly-fishing and birding.
He is survived by his partner, Kim A. Herrman of Newark, Del.; his brothers, Peter Dohms of Payson, Ariz., and James Dohms of Bradenton, Fla.; his nine nieces and nephews, as well as numerous friends and colleagues.
The family requests that memorial contributions be made in his name and suggests some of his favorite causes and institutions, including the College of Agriculture and Natural Resources at the University of Delaware, Trout Unlimited and the National Audubon Society. 
Details of a memorial service will be announced at a future date. 
Condolences may be left online at www.rtfoard.com.