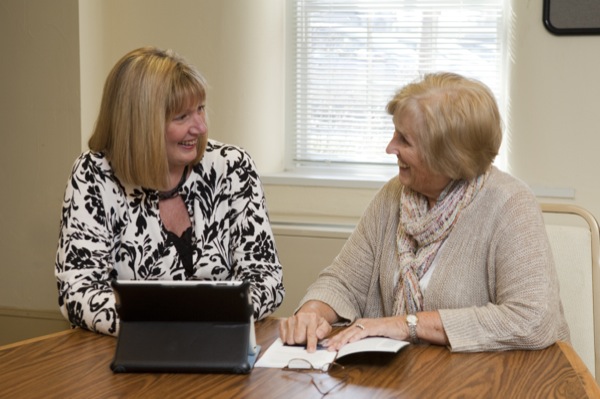 Executive Leadership Academy
DASL launches new program for school superintendents
5:34 p.m., July 23, 2013--To help prepare educators to successfully lead school districts and charter schools, the Delaware Academy for School Leadership (DASL) has created an Executive Leadership Academy.
Twenty-three school and district level administrators from 15 school districts and two charter schools enrolled in this aspiring executive leadership program that addresses key concepts school leaders need to know and understand.
From graduates, faculty
As it neared time for the processional to open the University of Delaware Commencement ceremonies, graduating students and faculty members shared their feelings about what the event means to them.
Doctoral hooding
It was a day of triumph, cheers and collective relief as more than 160 students from 21 nations participated in the University of Delaware's Doctoral Hooding Convocation held Friday morning on The Green.
The concept of an aspiring executive leadership program grew out of a two-year effort by DASL to address the growing administrative demands within the state's school districts.
Eleven out of Delaware's 19 superintendents have been hired since 2008. The growth of charter schools statewide has further exacerbated the need to provide targeted professional learning to support new leaders in education. 
In response, DASL partnered with UD's Institute for Public Administration to develop a series of workshops specifically designed for superintendents, heads of charter schools and their leadership teams. DASL also offered executive coaching services to superintendents. 
Still, there was a necessity for more targeted information to develop new and aspiring leaders. In June 2013, DASL kicked off the Executive Leadership Academy (ELA). 
"The research is clear that in periods of significant organizational transition, leadership is the major controllable factor in explaining organizational performance," says Jackie Wilson, DASL director. "Our staff is committed to supporting school leaders as they do the hard work of school improvement."
The goal of the ELA is to prepare outstanding educators to successfully lead school districts and charter schools. The program consists of six sessions, each highlighting the key concepts school leaders need to address: strategic planning, instructional leadership, legal issues, school finances, collective bargaining, school construction, board of education governance, and understanding leadership styles. 
ELA participants will:
Complete a "Work of Leader" self-assessment;
Identify, research and complete a "Problem of Practice" action plan;
Engage in a mock interview with critiqued feedback; and
Evaluate topical readings and best practices.
The program coordinators facilitate session discussions and present key topics from a practitioner's point of view. Recognized local and national experts also share lessons learned and add other perspectives to the group.
Upon completion of the ELA, participants will receive a DASL Certificate that can be applied to their 90 required professional development hours. 
Elaine Elston, principal of the MOT Charter School, is looking forward to the program.  "I'm a leader and I'm going to continue to be a leader; I just want to be the best leader I can be."
The ELA was developed by two DASL program associates, Steven Godowsky, a retired New Castle County Vocational-Technical School District superintendent, and Sharon Brittingham, and former Delaware superintendents Kevin Carson of Woodbridge and Cape Henlopen school districts, Tony Marchio of Appoquinimink School District and George Meney of Colonial School District. The Delaware Department of Education has endorsed the academy and provided partial funding to support this new initiative.
Marchio, who served as a superintendent for 26 years in both West Virginia and Delaware, said about the ELA, "What a wonderful opportunity for an aspiring leader. I only wish that a program like this existed when I began my first superintendency; it would have saved me many missteps early in my career."
Article by Alison Burris
Photo by Ambre Alexander