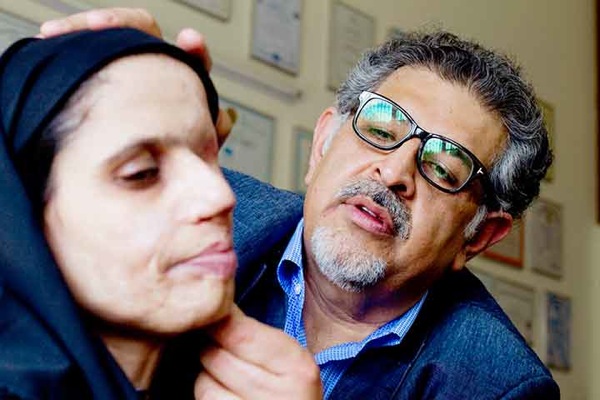 Feb. 24-March 24: 'Women's History' series
28th annual 'Women's History, Women's Lives' film series announced
8:43 a.m., Feb. 11, 2014--The 28th annual Women's History Month film series, "Women's History, Women's Lives," will be held on Mondays, Feb. 24 through March 24, on the University of Delaware campus in Newark. Films this year focus on preventing violence against women. 
Films will be shown at 7 p.m., Monday, in 204 Kirkbride Hall.
June 5: Blue Hen 5K
University of Delaware graduates planning to attend Alumni Weekend are encouraged to register for the annual Blue Hen 5K walk and run, which will be held Sunday morning, June 5.
June 6-9: Food and culture series
The 20th annual June Lecture Series at the Osher Lifelong Learning Institute at UD in Wilmington will be held June 6-9. Titled 'June a la Carte,' this year's program focuses on great political documents, feminism, world politics and a Newark cuisine sampler.
Each film will be followed by a discussion facilitated by different guest speakers. The series is free and open to the public.
Films will be shown as follows: 
Feb. 24: Until the Violence Stops. This award-winning film documents the story of the international grassroots movement called V-Day. Dedicated to stopping violence against women and girls, V-Day witnesses groups around the world staging benefit performances of The Vagina Monologues. In 2002, women in 800 cities participated in V-Day. In Until the Violence Stops, women from Harlem to Ukiah, California, from the Pine Ridge Indian Reservation to the Philippines and Kenya, courageously reveal their intimate and deeply painful experiences with abuse, through revealing testimonies and emotionally charged interviews and performances. Until the Violence Stops is a film about empowerment and the importance of dialogue in the healing process. Speakers: V-Day at UD, local chapter of V-Day International.
March 3: Saving Face. Every year hundreds of people — mostly women — are attacked with acid in Pakistan. Recently honored with an Oscar for best documentary short, Saving Face follows several of survivors of acid attacks in their fight for justice, and reveals the work of a Pakistani plastic surgeon who has returned to his homeland to help them restore their faces. Saving Face analyzes the under-reporting of acid violence against women because of cultural and structural gender inequalities in Pakistan. The documentary also follows the effort to enact new legislation that imposes stricter sentencing on perpetrators of acid attacks. Speaker: Raili Roy, Department of South Asian Studies, University of Pennsylvania.
March 10: Sex Crimes Unit. This film, from award-winning filmmaker Lisa F. Jackson, offers an unprecedented look at the Manhattan Sex Crimes Unit, the first unit dedicated to the prosecution of sexual assault to be established in the U.S. The film tracks prosecutor Coleen Balbert as she prosecutes a rape case, demonstrating the process of collecting evidence and preparing victims and witnesses for trial. The film also tells the story of Natasha Alexenko who was raped at gunpoint in 1993. Almost a decade later, the Sex Crimes Unit's cold case division took on Alexenko's case, even though there had been no arrest. Using an innovative legal strategy, the unit secured a "John Doe" indictment of the perpetrator's DNA profile. The strategy worked, allowing the identification and ultimately the conviction of Alexenko's attacker. Speaker: Natasha Alexenko, Natasha's Justice Project.
March 17: Trust: Second Acts in Young Lives. The film follows the story of a group of 25 teenage actors who participate in Chicago's Albany Park Theatre project as they transform the traumatic story of 12-year-old Hondureña rape victim Marlin into a daring, original play. By means of a dual narrative, the film reveals both Marlin's horribly painful experiences and the process by which the Albany Park Players transform her story into a theatre piece. As the documentary unfolds, viewers see Marlin's story evolve into a public performance project and witness the young performers overcome their own reluctance to discuss the difficult subjects of rape and incest. The film is about creativity and the unexpected resources inside people the larger world might discount because they are poor, young, or of color. Speaker: Paul Hengesteg, Office of Equity and Inclusion, University of Delaware.
March 24: Wonder Women! The Untold Story of American Superheroines. Amazons, goddesses, warrior princesses, riot grrls. Since bursting onto the American comic book scene in the early 1940s, Wonder Woman and her successors have challenged the stereotype of the superhero as male. Whether represented as strong, powerful women capable of defending themselves or delicate creatures in need of protection, female superheroines have reflected changes in American ideas about femininity and power. This delightfully engaging film traces the superheroines' histories and asks crucial questions about women, empowerment, violence, and self-defense. Speaker: Amy Hicks, assistant professor of art, University of Delaware.
For more information about the "Women's History, Women's Lives" film series, visit this website or call 831-8474. For a flier about the series in PDF format, click here.
There is also a video about the series.
The series is sponsored by the UD departments of Anthropology, Art, Black American Studies, Communication, English, History, Sociology, and Women and Gender Studies, as well as the Faculty Senate Committee on Cultural Activities and Public Events (CAPE) and the Office of Equity and Inclusion, Sexual Assault Prevention and Education Committee (SAPE).