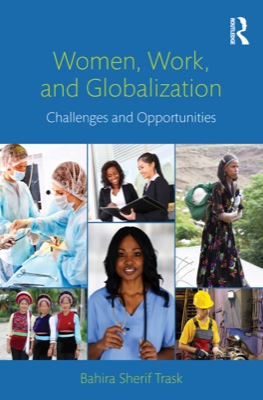 Year of the Family
UD's Trask to present at United Nations conference on family well-being
3:38 p.m., Feb. 11, 2014--This year, the United Nations is celebrating the 20th anniversary of the International Year of the Family (IYF). Through a year-long series of events, the UN offers audiences around the world the opportunity to refocus on the role of families in development by taking stock of recent trends in family policy development; sharing good practices in family policy making; reviewing challenges faced by families worldwide and developing solutions.
On Feb. 14, Bahira Trask, professor in the Department of Human Development and Family Studies at the University of Delaware, will present "Perspectives on Work-Family Balance and Global Transformations" during a UN panel discussion on Global Perspectives on Family Well-Being: Work-Family and Intergenerational Issues Reconsidered.
Chronic wounds
UD's Millicent Sullivan and Kristi Kiick have received a $1.4 million grant from the National Institutes of Health for research that could provide a new approach to the treatment of chronic wounds.
Prof. Heck's legacy
The American Chemical Society is highlighting the legacy of the late Nobel laureate Richard Heck, the Willis F. Harrington Professor Emeritus of Chemistry at the University of Delaware with a digital tribute on its publications website.
Due to rapid demographic and socio-economic changes, the roles of families around the globe are changing. An increasing number of women are in the paid labor force and more individuals in industrialized and developing societies are living longer. Many families are struggling to reconcile these issues and are finding it difficult to provide the economic and caring resources that are so sorely needed by their families.
Trask has been invited to discuss findings detailed in her new book Women, Work and Globalization: Challenges and Opportunities, in which she highlights the importance of gender equality, supports for quality child care arrangements and government, non-profit and business collaborations that focus on work-family balance. 
"In our contemporary, changing world, it is vital that we allow individuals to be productive in both their home and work lives. We must work together to raise awareness and dialogue about these issues in order to assist families in finding new solutions and strategies for what have become global concerns," says Trask. "Employers need to offer a menu of benefit choices that are more aligned with various changes over an individual's life course and allow more flexible work schedules for both women and men attempting to negotiate work-family responsibilities." 
In May, Trask will also be participating in a United Nations expert group meeting in Mexico City. The meeting on Family Well-Being in New York and the expert group meeting in Mexico City are exploring family-oriented policies and strategies that assist in alleviating family poverty, ensuring work-family balance, advancing social integration, and promoting intergenerational solidarity. The goal is to build coalitions across various constituencies to promote strategies and policies that assist families with their complex tasks in the twenty-first century.
Article by Alison Burris