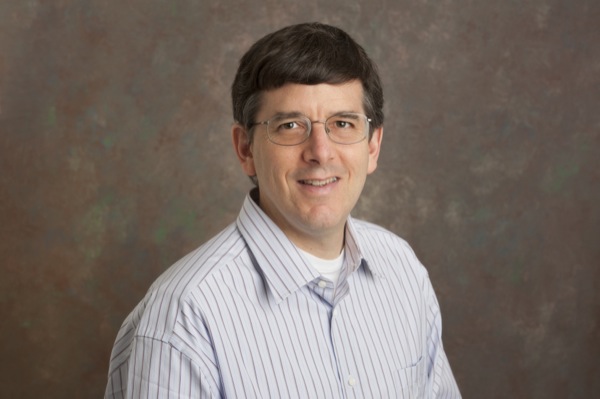 Distinguished lecturer
Rome appointed distinguished lecturer by Organization of American Historians
8:19 a.m., Feb. 10, 2014--The University of Delaware's Adam Rome has been appointed to the Organization of American Historians (OAH) Distinguished Lectureship Program, a speakers bureau and resource that promotes leading historians to various audiences across the country.
Rome's three-year appointment will run from fall 2014 to spring 2017, with the OAH promoting his work and scholarship and Rome in turn donating an annual speaking fee to the organization. 
National Medal of Science
President Barack Obama recently presented the National Medal of Science to University of Delaware alumnus Rakesh Jain.
Warren Award
Rosalind Johnson, assistant dean for student success in the NUCLEUS Program in UD's College of Arts and Sciences, was presented the John Warren Excellence in Leadership and Service Award during a May 26 ceremony.
Rome is the Unidel Helen Gouldner Chair for the Environment and holds joint appointments in English and history, teaching courses in environmental history and environmental non-fiction.
He is the author of two books, The Genius of Earth Day: How a 1970 Teach-In Unexpectedly Made the First Green Generation (2013) and The Bulldozer in the Countryside: Suburban Sprawl and the Rise of American Environmentalism (2001), which won the Organization of American Historians' Frederick Jackson Turner award.
From 2002-05, he edited the journal Environmental History.
About the OAH Distinguished Lectureship Program 
Created in 1981 by OAH president Gerda Lerner, the Distinguished Lectureship Program is a speakers bureau dedicated to American history. Its more than 400 participating historians have made major contributions to this popular field.
OAH Distinguished Lecturers speak around the country every year, not only visiting college campuses and addressing undergraduate and graduate student conferences but also leading teacher seminars and engaging general audiences at public events sponsored by historical societies, museums, libraries, and humanities councils.
OAH Distinguished Lecturers are appointed by the OAH president-elect. Each agrees to present one lecture on behalf of the organization each academic year and to donate his or her lecture fee to the organization.